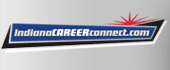 Job Information
Learn It Systems

Behavior Technician, Full-time

in

Zionsville

,

Indiana
Responsible for implementing Team Supervisor's treatment plans and programming directives, providing one on one and group therapy to BACA clients, and program writing.
From approximately 8:15-8:30 Behavior Technician will prepare for session and will work on programming responsibilities.

Behavior Technician is required to implement programming using the principles of behavior analysis with a client between the ages of 2-22 in a 1:1 setting to teach skills such as: requesting items/activities, visual performance tasks, labeling, identifying items, eating skills, dressing skills, etc. This could also involve group therapy (i.e. if they are working with kids who do small group, Sprouts, etc.)Behavior Technician is allotted a 30-minute lunch break.

Behavior Technician is required to implement programming using the principles of behavior analysis in a small group setting with clients between the aged of 2-22.

From approximately 4:30-4:45, Behavior Technician will clean their workspace, complete center chore, and check email (must check your BACA email account at minimum every 2 days).
Job responsibilities include, but not limited to, the following:
Regular and consistent attendance as noted in job offer

Conducts one-on-one therapy and group therapy with clients

Implements Individual Treatment Plan goals created by Team Supervisor

Prepares, makes, and gathers materials

Creates accurate therapy note via note guidelines

Completes incident reports and crisis management reports (CMRs) and submits to Clinical Director

Collects skill acquisition and behavior data and records acquisition and maintenance

Reviews consultation and training notes within one week of consultation, initials, and implements immediately.

Identifies target per ITP goals written by BCBA. Receives programming time for 3 hours every other week as staffing allows

Implements BIPs and behavior reduction procedures

Is able to work with clients who may be aggressive, engage in self-injurious behavior, and/or needs assistance with personal hygiene (will receive training and support)

Creates data collection sheets when assigned by Team Supervisor; if training needs occur to create data collection then Training Specialist provides the necessary training (only if Training Specialist is familiar with the data collection, if not then Team Supervisor trains)

Reviews graphed data for accuracy

Once RBT certification is received, monitor and maintain certification

Organizes past data and notebooks

Maintains client's or groups' area in orderly and clean fashion

Check BACA email account at minimum every 2 days

Completes a daily assigned chore throughout the center

Attends bi-monthly team meetings

Engage in professional behaviors continuously including but not limited to dress code, complying with HIPAA, and social media protocols: communicate appropriately, effectively, and clearly with BACA staff and individuals and organizations in the community.
This position is similar to the following position at other companies; Behavior Therapist, Behavior Technician, Registered Behavior Technician, ABA Tutor.
Essential Functions:
Hours are from 8:15 – 4:45. If different, they are noted on employment offer letter

Must be able to be a primary caregiver providing direct care for a child with special needs

Work with individuals with autism ages 2-22

Work in a fast paced environment and be able to make quick decisions and communicate readily

Get down and up from seated position on the floor

Get down and up from child sized chairs

Able to sit in child sized chair for at least 20 minutes

Personal hygiene assistance – stooping, kneeling, crouching, reaching

Pull wagons and push wheelchairs

Able to go up and down stairs

Lifting-must be able to lift 50 pounds

Help young clients out of a ball pit

Help older client from seated wheelchair to position of standing and/or walking

Must be free of medications that would decrease coordination or alertness putting clients or other employees at risk

Professional Crisis Management - PCM (for trained personnel)

Driving - for approved van drivers or if you are required to do therapy in an alternative location

Candidates interested in the following positions will find this role similarly rewarding and are encouraged to apply; Home Health Aide (HHA), Teacher Aide, Child Care Worker, Instructor, Counselor, Education Assistant, Home Care Worker, Caregiver, Mental Health Therapist.
BACA/Learn is an Equal Opportunity Employer. Candidates must be presently eligible to work in the United States.
ID: 2021-12496