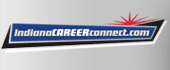 Job Information
AgReliant Genetics

Marker Applications Scientist

in

Westfield

,

Indiana
WHO WE ARE
AgReliant Genetics is a leader in seed research, production, and quality focused on providing trusted seed solutions that help farmers grow.
Created July 1, 2000 as a joint venture between two of the world's largest independent seed companies, KWS and Limagrain, AgReliant Genetics is now one of the fastest growing independent seed companies in the industry, ranked as the third largest corn seed company in the U.S., and operates one of the largest research programs in North America.
At AgReliant Genetics we have a unique multi-brand strategy that gives farmers across the U.S. and in Canada access to our products, regardless of geographical location or operation size. Through our seed brands – AgriGold®, LG Seeds® and PRIDE Seeds® – and our digital ag platform Advantage Acre®, AgReliant Genetics demonstrates commitment to our vision by developing meaningful relationships, delivering valuable seed solutions, and providing an excellent customer experience.
OUR CULTURE & OUR PEOPLE
AgReliant Genetics is dedicated to fostering a diverse and inclusive workplace. At every level, our people are an essential part in maintaining our values and furthering our growth. We pursue individuals who demonstrate commitment, excellence, integrity, safety and innovation in their work.
At AgReliant Genetics you have the opportunity to be part of a culture where we value our employees' passion and believe in giving people the space to navigate challenges, invent solutions and excel in a rewarding career.
You can learn more about AgReliant Genetics and our brands at agreliantgenetics.com or by following @AgReliant on Facebook and Twitter.
The Marker Applications Scientist will plan and manage the use of molecular markers in the trait introgression process and analyze marker data to support marker-assisted backcrossing (MABC). The scientist will also lead application of molecular marker data for breeding. The incumbent will also plan and manage the transgenic event testing requirements of materials in the breeding and trait integration pipelines.
• Act as the technical expert for molecular marker data analysis, MABC, and transgenic event testing requirements for stewardship and quality assurance.
• Optimize the marker strategy and manage the use of markers during the backcrossing and finishing stages of the TI process.
• Analyze marker data, summarize and interpret results, and provide selection recommendations for MABC.
• Plan and coordinate all required transgenic event testing across all appropriate stages.
• Collaborate with Breeding Technologies and parent company scientists for tool and marker development as needed.
• Conduct molecular characterization of our breeding germplasm
• Explore further QTLS, haplotypes, linkage blocks and their effects on our germplasm
• Provide leadership to AgReliant laboratory technicians.
• Other duties as assigned.
EDUCATION/EXPERIENCE:
• PhD in Plant Breeding, Plant Sciences, Molecular Breeding or related discipline.
• Three (3) years of experience in plant breeding or trait integration.
KNOWLEDGE/SKILLS/ABILITIES:
• Demonstrated proficiency in handling and analysis of large amounts of marker and phenotype data and interpretation of results.
• Knowledge of Identity By Descent and haplotype concepts.
• Excellent planning and organization skills
• Ability to plan and manage multiple projects completely and accurately.
• Ability to quickly identify solutions when challenges arise.
• Outstanding communication skills.
• Proficient in the use of Microsoft Office (Word, Excel, PowerPoint)
• Knowledge of breeding and molecular marker data bases.
PHYSICAL DEMANDS:
• Ability to lift up to 50 lbs.
• Ability to travel up to 15% including occasional international travel.
• Must have valid driver's license and meet MVR Requirements.
AgReliant Genetics, LLC is an equal opportunity employer. We value and openly welcome diversity at AgReliant. Diversity and inclusion is a key part of our strategy for long-term success.
External Company URL: www.agreliantgenetics.com
Street: 1122 E 169th St