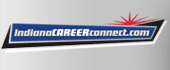 Job Information
Cook Medical

Veterinary Pathologist

in

West Lafayette

,

Indiana
Overview
The Veterinary Pathologist role at Cook Research Incorporated is an integral part of Cook's nonclinical testing team. The pathologist makes gross and histologic observations of biologic structures to evaluate the effects of medical devices and treatments. The pathologist's analyses of those observations are a key part of nonclinical studies, which are intended to demonstrate the safety of novel medical devices. The pathologist provides guidance to the organization in the development of meaningful and reasonable study endpoints. The pathologist also provides leadership to the histology process, including advancements in methods.
Responsibilities
• Generate pathology reports based on the analysis of gross and histologic observations from nonclinical studies investigating the safety of medical devices• Perform necropsies to determine regional and systemic effects of medical devices and to identify preexisting health conditions that could influence study findings• Support study directors in the development of study designs that involve pathology endpoints• Communicate with study sponsors to determine testing requirements and to explain results and interpretations• Present and communicate pathology findings to regulators, as required• Work with histology technicians in the development of histological methods and improvement of procedures• Encourage and mentor the technical and scientific development of nonclinical testing personnel and be willing to learn from the expertise of others• Establish relationships with Cook colleagues, medical personnel and appropriate regulatory authorities• Establish relationships with and interface with outside testing organizations or personnel to support the need for additional pathology capabilities and capacity• Travel as needed to support nonclinical testing
Qualifications
• Doctorate in Veterinary Medicine and Board Certification in Veterinary Pathology required• Experience with medical devices is beneficial• Experience working in multidisciplinary teams is beneficial• Familiarity with Good Laboratory Practice and Good Documentation Practice is beneficial• Must be able to lift 45 kg during necropsies• Have or be willing to obtain a DEA license• Ability to communicate clearly and effectively through written and verbal means is required• Qualified candidates must be legally authorized to be employed in the United States. Cook does not intend to provide sponsorship for employment visa status (e.g., H-1B or TN status) for this employment position
Posting Date2 months ago(3/15/2021 7:54 PM)
Requisition ID 2020-7749
Job Location(s) West Lafayette IN United States
Travel Less than 10%
Position Type Full Time
Company Cook Research Inc.
Category Scientific