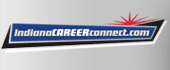 Trinitas

Stable Assistant

in

West Lafayette

,

Indiana
Principal Objective of Position:
Under the supervision of the Stable Manager, the Stable Assistant will assist in the care of the horses by feeding, turning out and bringing in, and reporting any minor illness or injury to stable manager and horse owner . He/She will also be responsible for maintaining the cleanliness of stables and overall barn areas.
Essential Functions:
· Feed and turnout of horses.
· Inspect horses for signs of disease, illness, and injury and report any findings to stable manager.
· Clean stalls and replenish bedding daily.
· Refill all water buckets in the evenings and double check before leaving for the night.
· Empty all water buckets daily, scrub and bleach weekly.
· Scrub and maintain out door water tanks.
· Check water levels in outdoor tanks daily, fill as necessary.
· Exercise animals as requested by owners.
· Ensure all barn areas are swept and tidied daily.
· Drag riding arena daily.
· Water Riding Arena twice weekly.
Other Responsibilities:
· Blanket horses.
· Put on fly masks / fly sheets and apply fly spray.
· General barn duties.
· Ensure stable guards are up before leaving premises and all doors closed.
· Administration of medications at owners' request.
· Grooming of horses at owners request.
· Holding for vet and farrier at owners' request.
Education and Experience Required:
· Previous experience providing care to horses, including but not limited to feeding, handling, blanketing, etc.
· Previous experience working in and cleaning a barn.
· High School Diploma strongly preferred.
Knowledge, Skills, and Abilities Required:
· Ability to work independently with little to no direct supervision.
· Ability to drive a tractor.
· Self-motivated and willing to do physical labor.
Work Environment and Physical Demands:
· Ability to speak and hear
· Close and distance vision
· Be able to work in a standing position for long periods of time
· Be able to reach, bend, stoop and walk moderate distances
· Able to frequently lift 50lbs in an 8 hour shift
· Able to push/pull up to 100lbs occasionally in an 8 hour shift
· Continual use of manual dexterity and gross motor skills with frequent use of bi-manual dexterity and fine motor skills
· In a barn and outdoor setting in all weather conditions
· Varying schedule to include evenings, holidays and extended hours as business dictates
· The noise level in the work environment is usually quiet to moderate.
External Company Name: Trinitas Ventures LLC
External Company URL: www.trinitas-ventures.com
Street: 4123 W 150 N