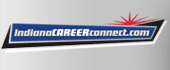 Job Information
Cook Medical

Clinical Scientist

in

West Lafayette

,

Indiana
Overview
The Clinical Scientist at Cook Research Incorporated is responsible for providing senior leadership and scientific expertise. In addition, the Clinical Scientist will coordinate with cross-functional teams in the development of strategy and oversight for the clinical study/program.
Responsibilities
• Develop and maintain relationships with physician experts (such as National Principal Investigators, Steering Committee Members) to meet company objectives for the project
• Coordinate the presentation of information to DSMB, in accordance with the DSMB Charter, including, but not limited to, data summaries and presentations, study notifications, patient summaries, and attendance at meetings when necessary
• Provide technical and scientific support/guidance for a specific project or area of treatment/technology or disease
• Work with cross functional teams (Engineering, Regulatory, Business Units, etc.) to evaluate new clinical projects and study strategy
• Develop clinical study designs and facilitate the transition of the project to clinical project management team
• Review and provide input to clinical study-related documents, plans and training materials (e.g., CIP, IB, CRF Specifications, Study-specific IC Template, Clinical Study Overview Presentation, Progress Report)
• Provide support and review materials for Investigator Meetings and Site Initiation Meetings
• Lead efforts for the analysis, interpretation, presentation and reporting of clinical and imaging data to relevant stakeholders (project teams, executive management, physicians); collaborate with the CPM
• In studies with an imaging component: Coordinate plan for receipt and review of imaging and coordinate efforts in the selection, training and management of core laboratory for independent review of imaging, as applicable
• Work with relevant stakeholders to develop and execute publication and presentation plan for the study
• Review study data and milestones, and coordinate study strategy with relevant stakeholders
• Maintain effective communication with cross functional teams and stakeholders
Qualifications
• Advanced degree in Life Sciences or Engineering required, PhD or MD preferred
• Extensive experience in the conduct and management of clinical studies
• Working knowledge of the regulatory authorities and other regulatory requirements that may impact global clinical studies
• Conscientious, influential person with an outstanding work ethic and strong personal discipline
• Sufficiently assertive to deal with confrontational situations while recognizing the need to communicate in an effective and diplomatic manner
• Ability to present a professional and personable demeanor in all interactions
• Experience in writing study protocols and other technical documents
• Qualified candidates must be legally authorized to be employed in the United States. Cook does not intend to provide sponsorship for employment visa status (e.g., H-1B or TN status) for this employment position.
Physical Requirements:
• Willingness and ability to travel 25-50% of the time
Posting Date4 weeks ago(4/12/2021 3:52 PM)
Requisition ID 2021-8819
Job Location(s) West Lafayette IN United States
Travel 20-30%
Position Type Full Time
Company Cook Research Inc.
Category Clinical