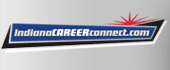 Job Information
Cook Medical

Biomedical Engineer

in

West Lafayette

,

Indiana
Overview
MED Institute, Inc. is currently accepting applications for a Biomedical Engineering position. This position is responsible for conducting MRI safety evaluations of electrically active and passive medical devices.
Responsibilities
Perform computer modeling and simulation of medical devices.Perform benchtop testing of electrically active and passive medical devices in the laboratory and in the MRI suite.Perform device evaluation in a magnetic resonance environment.Perform independent research utilizing all available tools and resources.Utilize technically sound engineering skills to drive a project to completion with minimal supervision, exhibiting strong hands on skills and mechanical abilities.
Exhibit strong written and verbal communication skills to communicate well with colleagues and customers.Find solutions to technical problems with an eye towards providing practical solutions in a timely manner.
May include standard committee involvement, marketing and sales of our services, engineering design, and development of advanced computational simulation capabilities.Work effectively in a team setting.Complete requested/required training.Remain professional and positive in all personal interactions, providing an example of good work ethic, willingness to help, and personal discipline in achieving goals.
Sign non competition and confidentiality agreements.
Compliance with all policies of the company including without limitation the Cook Employee Manual, Cook Code of Conduct, Cook Electronic Information Policy, Product Complaints, HIPAA regulations and Cook Policy & Guidance On Interaction with Healthcare Professionals.
This job description in no way states or implies that these are the only duties to be performed. This position is expected to follow other job-related instructions and duties.
Qualifications
M.S. or Ph.D. in Mechanical, Electrical, Aeronautical or Biomedical Engineering or comparable background.Knowledge or professional experience with evaluating medical devices for safety in the magnetic resonance environment.Knowledge or professional experience in applying computational methods to model the response of devices implanted in the body.
Previous industrial experience (outside of academia) is highly desirable.
Physical Requirements:
Must be able to perform the essential functions of the job, subject to reasonable accommodation requirements under the ADA.
Qualified candidates must be legally authorized to be employed in the United States. MED Institute does not intend to provide sponsorship for employment visa status (e.g., H-1B or TN) for this employment position.
Posting Date3 months ago(10/27/2020 10:19 AM)
Requisition ID2020-7872
Job Location(s)West Lafayette IN United States
Position TypeFull Time
CompanyMed Institute Inc.
CategoryEngineering