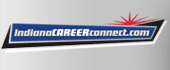 Job Information
LittleStar ABA Therapy

ABA Therapy Clinical Director (BCBA Required)

in

West Lafayette

,

Indiana
We deliver exceptional service by hiring extraordinary talent!
We are currently seeking an experienced BCBA and leader to fulfill the Clinical Director position at our West Lafayette, IN center.
LittleStar is offering a $5,000 sign-on bonus and relocation package!
Summary
The Clinical Director (CD) is responsible for the administrative and program oversight of clinical services within a specific program or facility. The Clinical Director provides vision and leadership to ensure quality service and coordination of services to patients and their families impacted by autism.
Why Work at LittleStar?
Salary starting at $75,000

Monthly performance bonuses

Annual stipend for professional development

A friendly and relaxed atmosphere

We are a non-profit organization, so we always focus on what is best for the individuals we serve

GREAT BENEFITS

Three options for medical and two options for dental (50% paid by LittleStar)

Vision (100% paid by LittleStar)

Free health and wellbeing clinics for eligible staff (with free generic medications)

Generous paid time off and paid holidays

401k with company match

Qualifications and Skills

Master's degree in education, human services, social services, or related field

Board Certified Behavior Analyst (BCBA)

Demonstrated and verifiable record of 2-3 years of success in a similar position providing ABA services directly to children and/or adults with autism

A combination of education, training, and experience may be substituted when competency in the role is demonstrated

Experienced in managing budgets and working with operational policies while having a good understanding of the variables and nuances of health care funding and operations

Knowledge of nonprofit business administration and programs serving at-risk and fragile populations

An energetic, forward-thinking, and creative individual with high ethical standards and strong communication skills

Essential Duties

Coordinates the day-to-day operations of the program or facility and participates in providing input into management recommendations and decisions for the operations of LittleStar clinical programs

Motivates and leads a high-performance management team

Supervises the implementation of programs under the assigned clinical programs and facilities with ongoing monitoring of the quality of these programs. Ensures that Clinical BCBAs meet the requirements of the instructional program, reviewing assessments and insurance reports of Clinical BCBAs, as well as reviewing, editing and approving behavior guidelines.

Participates in the development of an annual service plan or strategic plan using measurable goals and objectives

Serves as a point of contact for patients and their parents, as well as potential patients and their parents

Stays abreast of current ABA evidence-based procedures and OBM strategies

Ensures staff assigned to clinical programs meet the productivity requirements budgeted for the respective positions

Develops, implements, and monitors the quality of assigned programs for the Clinical Divisions in accordance with agency goals and objectives

About Us

LittleStar ABA Therapy is a truly unique and special place for individuals and families affected by autism. Our Indiana applied behavior analysis centers are staffed and operated by a team of kind, welcoming professionals who are among the most experienced in providing ABA therapy for children, teens, and young adults .

Mission

To inspire, serve, and guide all those touched by autism to achieve a better reality.

Vision

To be the trusted, innovative, compassionate partner creating new possibilities for individuals touched by autism across their lifespan.

Core Values

Real Care, Real Advocacy, and Real Progress .

Important Note

I understand that to safeguard the health of our employees and their families; our patients and their families; and the community at large, all new hires must provide proof of the receipt of the COVID-19 vaccine or are required to at least obtain and provide proof of the first dose of the COVID-19 vaccine prior to employment.

Please refer to the links below for more information regarding the benefits and safety of the vaccination.

Facts about vaccines: https://www.cdc.gov/coronavirus/2019-ncov/vaccines/8-things.html

Benefits of the COVID vaccine: https://www.cdc.gov/coronavirus/2019-ncov/vaccines/vaccine-benefits.html

Myths debunked: https://www.mayoclinichealthsystem.org/hometown-health/featured-topic/covid-19-vaccine-myths-debunked

This Employer Participates in E-Verify and All Offers of Employment are Contingent Upon Clear Results of a Background Check
Powered by JazzHR