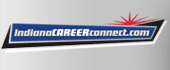 Job Information
J&J Family of Companies

R&D Leadership Development Program – Internship Summer 2021

in

Warsaw

,

Indiana
At Johnson & Johnson, we use technology and the power of teamwork to discover new ways to prevent and overcome the world's the most significant healthcare challenges. Our Corporate, Consumer Health, Medical Devices, and Pharmaceutical teams leverage data, real-world insights, and creative minds to make life-changing healthcare products and medicines. We're disrupting outdated healthcare ecosystems and infusing them with transformative ideas to help people thrive throughout every stage of their lives. With a reach of more than a billion people every day, there's no limit to the impact you can make here. Are you ready to reimagine healthcare?
Here, your career breakthroughs will change the future of health, in all the best ways. And you'll change, too. You'll be inspired, and you'll inspire people across the world to change how they care for themselves and those they love. Amplify your impact. Join us!
At Johnson & Johnson Medical Devices Companies, we are using our breadth, scale and experience to reimagine the way healthcare is delivered and help people live longer, healthier lives.
In a radically changing environment, we are making connections across science and technology to combine our own expertise in surgery, orthopedics and interventional solutions with the big ideas of others to design and deliver physician and patient-centric products and solutions.
As pioneers in medical devices, we continually focus on elevating the standard of care – working to expand patient access, improve outcomes, reduce health system costs and drive value. We create smart, people-centered healthcare to help the patients we serve recover faster and live longer and more vibrantly.
About The R&D Leadership Development Internship Program
We offer an exciting 12-week summer engineering internship with an emphasis in Product Research and Development. You will experience unrivaled departmental opportunities supporting a wide variety of highly specialized teams such as: New Product Development, Mechanical Design, Computational Modeling and Simulation, Materials Development, Robotics, Research and Testing, Manufacturing and Design Quality.
Not only will you have the ability to develop your engineering skills through on the job assignments. You will:
Improve your industry knowledge through open forum conversations with senior company leaders and shadowing of senior engineers.

Create or improve your personal brand through skills building workshops and internship networking events.

Have the power to connect and support our local towns through community activities.
As an R&D Leadership Development Intern, you will:
Work in a fast-paced cross functional, technologically advanced corporate environment in an internship program focused on developing individual engineers capable of pursuing careers across medical device businesses and high-volume manufacturers.

Have the opportunity to learn about anatomy, disease states, and deformities and the surgical procedures and products used to address these conditions.

Be involved in the design, development, manufacturing and commercialization of new products or product modifications.

Assist with the development of advanced materials, process improvements, risk management, and/or mechanical testing or advance a medical device through the development process.

Utilize solid modeling to design products, create drawings and tolerance analyses of mating components.

Become familiar with design control documentation required by regulatory governing bodies.

Present to leadership your learnings and development experience.
Qualifications
Currently enrolled in an Engineering Graduate Program (Master's Degree or PhD) graduating in the Fall 2021 or Spring 2022.

The following engineering disciplines or specialties are preferred: Mechanical, Robotics, Electrical, Computer, Systems, Software, Materials Science, Biomedical and Computer Science.

The following concentration fields and/or skills are strongly preferred: Machine Learning, IoT, Embedded Software, Deep Machine Learning, Prototyping, Robot Design, Systems Reliability, Firmware and hardware integration.

A minimum GPA of 3.3 is strongly preferred.

Validated leadership experience through extra-curricular activities, employment and/or previous internship experiences is required. R&D Internships highly preferred.

Team player with the ability to work closely with technical and non-technical personnel is required.

Excellent communication skills and the ability to influence others is required.

Ability to demonstrate excellent problem-solving skills, intellectual curiosity and a dedicated approach to achieving success is required.

Proactive self-starter and have the courage to take a leadership position to help deliver robust results is required.

Ability to relocate across the United States as required by the internship program.
We are an equal opportunity employer and value diversity at our company. We do not discriminate on the basis of race, religion, color, national origin, gender, sexual orientation, age, marital status, veteran status, or disability status.
#RDLDP #JNJMasters #JNJResearchandDevelopment #JNJInternship
Housing Assistance
Based on location of assignment, Johnson & Johnson offers housing assistance to interns who live more than 50 miles from their work-site location. This housing assistance includes options for subsidized rent in a fully furnished apartment close to the work-site location, or a stipend payment for you to use at your discretion. Daily transportation to and from the worksite is the student's responsibility, as most locations are not accessible via public transportation and company transportation is not provided.
Primary Location
United States-California-Irvine-
Other Locations
United States-Massachusetts-Raynham, United States-Ohio-Cincinnati, United States-Pennsylvania-West Chester, United States-California-Irwindale, United States-California-Milpitas, United States-Florida-Jacksonville, United States-Texas-Houston, United States-Texas-Irving, United States-Indiana-Warsaw, United States-California-Redwood City, United States-California-Santa Ana, United States-New Jersey-Somerville, United States-Massachusetts-Boston
Organization
Medical Device Business Services, Inc (6029)
Job Function
General Administration
Requisition ID
8843200722
J&J Family of Companies