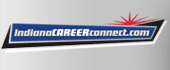 Job Information
Trilogy Health Services

Area Assessment Support

in

Warsaw

,

Indiana
Do you have excellent clinical skills and a commitment to customer service? We offer an exciting opportunity to use your skills in a purpose-focused and rewarding environment.
The Area Assessment Support provides assessment support and audits MDS process compliance for an assigned area and provides support in accordance with current rules, regulations and guidelines that govern the resident assessment instrument (MDS/CAAs/CP).
Duties and Responsibilities
Registered Nurse (RN)who supports several division assessment function(s) to augment the management in each facility through the imparting of knowledge, advice or counsel to Executive Directors, Directors of Health Services, MDS Coordinators or facility staff members. Assist the MDS Coordinator and campus staff in adherence of professional, corporate and regulatory standards. Works in cooperation with the Chief Nursing Officer, Vice President of Case Management, Director of Resident Assessment, Division Vice President, Operations Support and Chief Operating Officer.

Partners with campus management teams to understand the MDS process. Emphasizes the importance of good rapport among the department managers in a positive, solution oriented approach that leads to better service.

Partners with the Divisional Vice President and Campus Support Clinical staff to assist in providing recommendations that relate to the MDS and nursing department in campuses assigned.

Evaluates the delivery of MDS and related services and confers with the management staff in determining goals and objectives for solutions to problem areas resulting in immediate and satisfactory response to concerns.

Establishes rapport with regulatory agencies, professional organizations, teaching institutions and community leaders.

Provides visit observation reports to the Chief Nursing Officer and Director of Resident Assessment as well as Home Office personnel for distribution after each on-site facility visit and/or significant communication on matters of importance which detail observations, recommendations for improvement, issues and problems discussed, directions given, and updates or follow-up from previous communication. Reports are due by the Monday morning of the following week.

Consults and acts as a facilitator to the facility MDS Coordinator, Director of Health Services and Executive Director. Facilitates with the planning, developing, organizing, implementing, evaluating, and assisting in the direction of the MDS Coordinators.

Directs on issues of compliance and make recommendations to the Executive Director on any other areas they observe that need attention and focus. These areas may include patient care issues, appearance and upkeep of facility, attitude and morale of staff, etc.

Assists the campus with the development of action plans on areas needing improvement in the campus and provides a copy to the Executive Director and Director of Health Services.

Completes assigned special project tasks in timely and efficient manner.

Adheres to department procedures and completes special tasks to ensure projects are completed in an efficient manner.

Extensive travel including overnight stay necessary.

Meets Expectations of Excellence for position.

Follows resident's rights and responsibilities, including the right of refusal.

Maintains confidentiality of all pertinent resident care information to assure resident rights are protected.

Follows the company's policies and procedures regarding resident complaints and/or grievances that indicate the action taken to resolve the complaint and the current status of the complaint.

Conserves resources by controlling cost, adhering to budgets and using prudent judgment related to expense incurred by the Company.

Supports campuses, departmental goals, and the overall objectives of the Company.

Complies with all laws, regulations and standards of ethical conduct.

Responsible for uncompromising levels of cleanliness and safety.

Leads by Example (LBE), upholds and promotes the culture, mission and values of the Company.

Performs all job duties with a friendly positive and team-oriented approach.

Maintains professional/technical competencies and proficiencies for job responsibilities.

Complies with all Company policies, procedures, rules and standards.
Qualifications:
Associate, Diploma, B.S. or M.S. in Nursing, from a college or university.
Licenses/Certifications:
Current unencumbered registered nursing license in the state of practice.

Certification as a Nurse Assessment Coordinator preferred.
Experience:
Five years' experience in MDS assessment with two (2) years' experience as a supervisor in a senior living, long-term care or other health care industry.

Exemplary computer skills that include knowledge of the Microsoft Office Suite of products and scheduling systems software.
Warsaw, IN Area
Warsaw
Indiana
Headquartered in Louisville, KY, Trilogy Health Services was founded in December 1997 and is dedicated to being the Best Healthcare Company in the Midwest by providing exceptional, comprehensive care to seniors in our living communities. Trilogy has over 100 locations and continues to grow across IN, OH, MI and KY. Join our growing company and experience the Trilogy Difference. We care for you while you care for others. #C4U
The Trilogy Advantage
Competitive Salaries & Weekly Pay

Earn a degree for FREE with our Purdue Global partnership

FREE Health Insurance Option + up to $1,500 in company contributions

Tuition Reimbursement, Scholarships and Student Loan Repayment

Employee Celebrations

And much more!
Equal Opportunity Employer
Trilogy Hires Heroes Just Like YOU!
Shift: 1st Shift
External Company Name: Trilogy Health Services, LLC
External Company URL: www.trilogyhs.com
Location for Portals: Warsaw, IN Area Warsaw Indiana