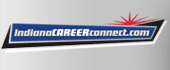 Job Information
Envision Healthcare

Speech Language Pathologist PRN

in

Veedersburg

,

Indiana
St. Vincent Home Health is seeking an experienced
Speech Language Pathologist for a PRN opportunity
in the Veedersburg area!
We're proud to offer outstanding pay, flexible scheduling, a positive work/life balance, room for professional growth & so much more!
POSITION SUMMARY:
A registered professional who provides therapeutic techniques for the rehabilitation patients with speech, language, hearing, oral motor, swallowing, and cognitive disorders. Provides coordinated care to patients of all age groups. Plans, implements, and evaluated patient care plans to restore or maintain patient well-being. Collaborates with the interdisciplinary team
Essential Duties and Responsibilities:
Provides care utilizing infection control measures that protect both the staff and the patient (OSHA)

Demonstrates commitment, professional growth, and competency, i.e., attending in-services, as required by regulation; participates in in-service programs

Accepts clinical assignments that are consistent with education and competence to care for patients

Monitors assigned cases to ensure compliance with requirements of third party payors

Provides effective communication to patient/family, team members, physician, and other health care professionals to ensure coordination of services; provides appropriate referrals, as necessary

Assures continuity of quality patient care delivered according to the plan of care with appropriate documentation

Supervises and provides clinical directions to the HHA/UP to ensure the quality and continuity of service provides

Provides those services and/or treatments requiring substantial and specialized speech therapy skill

Provides education to the client/family regarding the disease process

Performs initial and ongoing comprehensive assessment (OASIS/Agency) of speech, language, cognitive, and swallowing disorders with appropriate tests and measures and maintains records including goal setting

Develops/implements/documents/revises the Plan of Care in consultation with the physician and other care team members to ensure quality and continuity of care and evaluate the effectiveness and outcomes of client care plans

Adhere to all company policies and procedures

Adherence to and compliance with information systems security is everyone's responsibility. It is the responsibility of every computer user to: Know and follow Information Systems security policies and procedures. Attend Information Systems security training, when offered. Report information systems security problems.
Non-Essential Duties and Responsibilities:
Perform other duties as assigned.
Minimum Qualifications:
Education/Licensing/Certification:
Master's Degree in Speech-Language Pathology from an accredited college/

Current State License in Speech-Language Pathology, Certificate of Clinical Competence from American Speech Language Hearing Association

Valid Driver's License

Current CPR, negative TB screen and Hepatitis consent/declination
Experience:
Two years' experience in an acute care or rehabilitation setting, home health preferred
Knowledge and Skills:
Therapy skills as defined as generally accepted standards of practice.

Good interpersonal skills.
ID (auto generated): 2018-16302
External Company Name: Envision Healthcare Systems
Street: 304 N. Sterling Ave Suite B
Indeed Scraping - Job Location: Veedersburg, IN