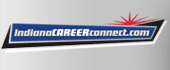 Job Information
Union Hospital Health Group

TECH I-OPERATING ROOM-OPERATING ROOM

in

TERRE HAUTE

,

Indiana
Job Duties:
Assumes responsibility for patient care within the scope of experience and practice.
?Applies knowledge of asepsis and surgical techniques when carrying out the activities of an operating room technician, i.e., scrubbing for the procedure, handling instruments, sponges, needles, drains, catheters, etc.
?Prepares the Operating Room, supplies and equipment for the procedure with the registered nurse.
?Assists the O.R. Team in preparing the patient for the procedure by positioning, prepping, draping, etc. according to established criteria to provide a sterile field.
?Checks instruments and equipment for operational efficiency and defects prior to and following a procedure. Reports any defects to the charge nurse or instrument processing.
?Assists the surgeon and registered nurse in a short term plan of patient care which insures medical and surgical asepsis and safety to the patient.
?Assists the surgeon under direct supervision.
?Sterilizes instruments, as necessary, prior to a procedure. Cleans or assists with the cleaning and sterilizing following a procedure utilizing proper disinfectant or method of sterilization.
?Assists in clean-up of rooms between cases and at the end of the schedule which includes bagging soiled linen, disposing of soiled gloves and debris, transporting soiled instruments to the Instrument Receiving Room, restocking the Operating Room and any task deemed necessary for the preparation of surgical procedures.
?Assists the surgeon and anticipates his/her needs for instruments, sutures, sponges, and supplies according to technique, procedure and special requirements.
?Assists in taking inventories of supplies and equipment when requested.
Requirements:
Must be a graduate of an accredited Surgical Technology Program
Must be eligible to sit for the certification (new graduate has 6 months to complete)
Basic Life Support (CPR) Required.
#CA-L
As an EOE/AA employer, Union Hospital, Inc. will not discriminate in its employment practices due to an applicant's age, race, color, religion, sex, sexual orientation, gender identity, national origin, protected veteran or disability status..