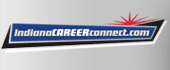 Job Information
HCA, Hospital Corporation of America

Surgical Technician Cert PRN

in

Terre Haute

,

Indiana
Do you have the career opportunities as aSurgical Technicianyou want in your current role? We have an exciting opportunity for you to join Terre Haute Regional, a facility that is a part of the nation's largest provider of healthcare services, HCA Healthcare.
We are committed to providing our employees with the support they need. At Terre Haute Regional, we offer
401k (100% annual match – 3%-9% of pay based on years of service) Would you like to unlock your potential with a leading healthcare provider dedicated to the growth and development of our colleagues? Join the Terre Haute Regional family! We will provide you the tools and resources you need to succeed in our organization. We are currently looking for an ambitious Surgical Technician to help us reach our goals. Unlock yourpotential here!
As our Surgical Technician, you will perform set up of the sterile surgical field using aseptic technique, utilizing knowledge of Human Anatomy and Physiology and the physician's preferences for surgical instrumentation, suturing, passing, dissecting, retracting, and closing. of surgical wounds and assists the OR circulating RN with the operating room set up, equipment and positioning of the surgical patient
Handle instruments, supplies, and equipment necessary during the surgical procedure. Possess an understanding of the procedure being performed and anticipates the needs of the surgeon. Possess the necessary knowledge and ability to ensure quality patient care during the operative procedure and constantly on vigil for maintenance of the sterile field.
Scrub, gowns, and gloves. Set up sterile table with instruments, supplies, equipment, and medications/solutions needed for procedure.
Clean and prepares instruments for terminal sterilization
Collaborate and communicates with the circulating RN for supplies needed as the patient's status changes
Cross train to other surgical services areas
Identify and print preference cards and performs selection of case cart items including instrumentation for various surgical procedures

Take Call Terre Haute Regional Hospitalis a 278-bed community based medical center serving the areas of Vigo, Sullivan, Knox, Greene, Clay, Owen, Putnam, Parke, Vermillion and Fountain counties in Indiana and Crawford, Clark and Edgar counties in Illinois. We are the region's only Level-II Trauma Center with the highest level of care available in a 75-mile radius, the first Accredited Chest Pain Center in Terre Haute, and the first hospital in the area that was certified in hip & knee replacement by The Joint Commission.

Graduate from a surgical technologies program or completed a surgical technology program provided by the United States Army, Navy, Air Force Marine Corps, or Coast Guard, or the commissioned corps of the United States Public Health Service. Exception to this would be an individual practicing surgical technology during the twelve-month period immediately following the completion of a degree from an accredited school for surgical technology. (required)

Certified Surgical Technician or Certified First Assist (required)
Current certification in Basic Cardiac Life Support (BCLS) Healthcare Provider (required)
Critical thinking skills, decisive judgment and ability to work in stressful situations in a fast paced environment (required)
Completes 15 continuing education credits concerning surgical technology annually. (required)
Previous Scrub experience (preferred)
We are a family 270,000 strong! We are reviewing applications immediately. Highly qualified candidates will be promptly contacted by our hiring managers for interviews. Submit your resume today to join our community of caring!
/* / /We are an equal opportunity employer and value diversity at our company. We do not discriminate on the basis of race, religion, color, national origin, gender, sexual orientation, age, marital status, veteran status, or disability status. */
Job: *Clinical Techs - CV Cath Lab Surg Vasc & Central Sterile
Title: Surgical Technician Cert PRN
Location: Indiana-Terre Haute-Terre Haute Regional Hospital
Requisition ID: 00097-7031