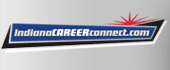 Job Information
Union Hospital Health Group

RN-CASE MANAGEMENT

in

TERRE HAUTE

,

Indiana
RN House Care Manager – IP Qualifications = RN, BSN Preferred. Case Management Experience Preferred. Hospital Experience Required Job Duties
Assesses and conducts reviews for medical necessity, appropriateness of admission/continued stay/level of care, and post-discharge reviews.

Reviews medical records and assesses patient to effectively communicate with physicians.

Intervenes when determinations are not in alignment.

Collaborates with UR Committee Physicians and makes appropriate referrals.

Supports the prevention of payer denials.

Examines clinical situation to make appropriate decisions to support medical necessity of facility settings using established screening criteria to ensure all required documentation is present.

Identifies potential unnecessary services and care delivery settings and, if appropriate, recommends alternatives to the care team.

Works in partnership with the Care Manager and physician to incorporate an interdisciplinary approach to support continuity of care and identified needs, utilization management, transfer coordination, and discharge planning.

Issue Medicare Notices as applicable (IM Message, MOON, Code 44 Education, etc.)

Maintains clinical knowledge specific to the group of patients being managed.

Maintains knowledge of Medicare guidelines and policies.

Maintains knowledge of value based programs specific to Medicare.

Assesses the patient and family for continuing care needs, including education and financial needs.

Reviews medical records and interviews patient and/or family as appropriate, assesses and investigates patient's needs and acts accordingly.

Communicates and collaborates with patient, family, social worker and/or resource coordinator, and entire health care team to develop and implement a discharge plan appropriate for the patient's needs.

Helps to determine and coordinate plans of care, including physical, financial, and psychosocial needs to help improve quality outcomes and decrease costs.

Demonstrates understanding of the physical and emotional needs of patient and/or family.

Uses knowledge of usual length of stay to initiate a plan for discharge.

Supports the process of patient choice in establishing a discharge plan.

Reviews medical records and interviews patient and/or family as appropriate, assesses and investigates patient's needs and acts accordingly.

Identifies and addresses actual/potential barriers to discharge.

Completes tasks as necessary to meet plan of care goals; tasks may include, but are not limited to:

Assistance with arrangement of transportation

Working with patient on financial assistance for medicine

Making referrals to community resources (DME providers, home health care, skilled nursing facilities, mental health providers, etc.)

Collaborates with agencies such as, but are not limited to: APS, CPS, etc.

Assistance with advanced directives as applicable.

Coordinates with physicians and nursing to confer if interventions need to be modified or adjusted.

Effectively manages length of stay by:

Using clinical knowledge to identify a target discharge date.

Identifies high risk patients and creates a collaborative plan to address their unique needs.

Identifies and document avoidable delays in the medical record.

Assess patients who are experiencing readmissions

Identifies underlying contributing factors

Develops plans focused on reducing the risk of future readmissions.

Communicates and collaborates with the Care Manager and Utilization Review team, if applicable.

Communicates and collaborates with the OP Care Team when patients transition out of the hospital, if applicable.

Participates in Care Coordination Rounds and Interprofessional Rounds daily, if applicable.

Maintains clinical knowledge specific to acute care nursing.

Is knowledgeable regarding pertinent community agencies, institutions, and other resources.

Maintains knowledge of value based programs to ensure appropriate use of payer and patient resources to promote high quality, cost effective care.

Consistently demonstrates ability to balance workload and utilize time effectively as reflected in timely and smooth care transitions.

Utilizes various methods of communication and assesses the effectiveness of each.

Maintains accurate, concise, and timely documentation in the medical record and other department record keeping systems.

Fosters preservation of patient's rights through concept of patient advocacy; possessing understanding and helping people of various backgrounds.

Assumes responsibility for professional growth and development.

Seeks assistance in meeting self-learning needs through in-service, continuing education, self-study, and demonstration.

Shows and understanding of the principles of growth and development over the life span and possesses the ability to assess data reflective of the patient's status and interpret the appropriate information needed to identify each patient's requirement relative to his or her age-specific needs.

Demonstrates ability to form positive, collaborative relationships with members of the health care team.

Demonstrates initiative, adaptability, and dependability.

Communicates effectively with others.
As an EOE/AA employer, Union Hospital, Inc. will not discriminate in its employment practices due to an applicant's age, race, color, religion, sex, sexual orientation, gender identity, national origin, protected veteran or disability status.
#CA-SS