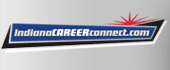 Job Information
HCA, Hospital Corporation of America

Registered Nurse RN Physical Rehabilitation

in

Terre Haute

,

Indiana
Registered Nurse (RN) Inpatient Physical Rehabilitation * *Schedule: PRN - 7a-7:30p or 7p-7:30a, rotating weekends and holidays may be required based on PRN Tier Level
Do you have a passion for healthcare and helping others? Do you enjoy working in a supportive and patient-centered environment? Jump-start your career in our Inpatient Rehabilitation Department. Submit your application today!
Terre Haute Regional Hospital *(THRH) *is a 278-bed full-service hospital in the area accredited by The Join Commission and has provided quality care for the local community for 135 years. We offer cardiovascular services, including open-heart and cardiac catheterization; oncology services, which include radiation therapy and outpatient infusion' labor and delivery, including a neonatal intensive care unit; inpatient mental health unit; and other specialized care areas, including intensive care and inpatient rehabilitation units.
We are a member of the HCA Healthcare network. Together, we are a community of 94,000 Registered Nurses and 38,000 active physician partners. We have over 1,900 facilities ranging from hospitals, freestanding ER's, ambulatory surgery centers, and urgent care clinics. Our facility based staff continues to raise the bar in patient care. Ten of our HCA Healthcare facilities have been named in IBM Watson Health's top 100 best-performing hospitals based on patient satisfaction and operational data.
Why join our Inpatient Rehab Team? * 12-Bed Private Room Inpatient Rehabilitation Unit with onsite therapy * Patient population: trauma, cardiac, stroke, neurological conditions, brain and spinal cord injuries, and medically complicated patients. * Weekly team meetings with patient and family * Nursing staffing is based on census but averages 1 RN to every 4-5 patients. * /Our promise is to provide the highest quality, compassionate care to every patient, every time!/ * Great team work and collaboration with physicians, other units and management What will you be doing? Planning, assessing, implementing, and evaluating the delivery of care to assigned Rehab patients. Also performs nursing care in a holistic manner. Assists the management/charge nurse with responsibilities as needed. * In accordance with hospital policy, may insert I.V.'s, administer I.V. medications, and begin blood product transfusion. * ACLS certified or must obtain ACLS certification within one year of employment as a Registered Nurse and maintains ACLS certification upon working in designated department * Observes and records patient reactions to medication, I.V. therapy, blood transfusion, and treatment. * Evaluates patient's signs and symptoms; records and reports results. Sets priorities and modifies patient care in response to changing conditions by utilizing problem solving skills and exhibiting good judgment. * Collaborates with physician regarding patient progress towards the outcome attainment. Assists physician during treatment and examination of patient and processes orders. * Receives and transcribes/checks physician's orders in a timely manner. * Provides and documents patient and family education as needed. * Maintains a current, written plan of nursing care or critical pathways for assigned patients. * May function as a leader of nursing personnel and is responsible for their performance. * Floats to other units as needed * * * * * *
Essential educational/licensure, skills and experience: * Current State of Indiana Registered Nurse License * At least 1 year of clinical/hospital experience preferred * Must be BLS Certified * Demonstrated proficiency in basic nursing skills * *
We are committed to providing our employees with the support they need. At Terre Haute Regional Hospital, we offer an array of medical, dental, and vision packages as well as several add-on perks to make your benefits package truly customizable to you and your family needs. Some of our unique benefits we offer include:
o Student Loan Repayment

o Tuition Reimbursement/Assistance Programs

o Paid Personal Leave

o 401k (100% annual match – 3% to 9% of pay based on years of service)

o Identity Theft Protection discounts

o Auto, Home, and Life Insurance options

o Adoption Assistance

o Employee Stock Purchase Program (ESPP)
If you find this opportunity compelling, we encourage you to apply. *We are actively interviewing so apply today!*
/We are an equal opportunity employer and value diversity at our company. We do not discriminate on the basis of race, religion, color, national origin, gender, sexual orientation, age, marital status, veteran status or disability status./
Job: *Nursing - Professional
Title: Registered Nurse RN Physical Rehabilitation
Location: Indiana-Terre Haute-Terre Haute Regional Hospital
Requisition ID: 00097-6963