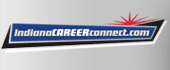 Job Information
HCA, Hospital Corporation of America

Registered Nurse RN Float Pool

in

Terre Haute

,

Indiana
Registered Nurse RN Float Pool * *Schedule: Full Time Nights, 36 hours per week, 7p-7:30a, rotating weekends and holidays
Are you looking for a company that places integrity over their bottom line? Here at HCA, our everyday decisions are founded on compassion. Apply today and join a team that is dedicated to serving others in need.
If you're an RN with at least 2 years of acute care experience and seek a new opportunity, come see what *Terre Haute Regional Hospital has to offer! *Excellent total compensation and benefits package! We're looking for self-driven, conscientious and compassionate nurses to join our Float Pool team! Trauma experience a plus! Excellent time management and ability to adapt to change quickly is required.
Terre Haute Regional Hospital (THRH) *is a 278-bed full-service hospital accredited by The Join Commission and has provided quality care for the local community for 135 years. We offer cardiovascular services, including open-heart and cardiac catheterization; oncology services, which include radiation therapy and outpatient infusion' labor and delivery, including a neonatal intensive care unit; inpatient mental health unit; and other specialized care areas, including intensive care and inpatient rehabilitation units. */THRH also strives to find the perfect life/work balance for our employees/
HCA is a leading healthcare provider with over 31.2 million patient encounters a year at locations in 21 states including the UK. We care about our community! HCA has been continually named one of Ethisphere's most ethical company's in the world since 2010. In 2018, HCA spent an estimated $3.3 billion in cost for the delivery of charitable care, uninsured discounts, and other uncompensated expenses.
* Why Join our Float Team?

Continued receipt of grade "A" rankings for Patient Safety
Dedicated leadership and staff that nurture continued self-development and growth.
We have state-of-the-art technology and equipment for monitoring patients, including an external artificial heart device.
Willing to cross-train and work on multiple units including: Medical Oncology, Acute Med Surg/Trauma, Intermediate Care, Physical Rehab and Adult Behavioral Health.
/At our facility, we value teamwork and compassion across the spectrum of care. / / /
What will you be doing? * *
This position is designed to plan, assess, implement, and evaluate the ongoing delivery of care to assigned patients. Also performs nursing care in a holistic manner. Assists the management/charge nurse with responsibilities as needed.
In accordance with hospital policy, may insert I.V.'s, administer I.V. medications, and begin blood product transfusion.
Observes and records patient reactions to medication, I.V. therapy, blood transfusion, and treatment.
Receives and transcribes/checks physician's orders in a timely manner.
Provides and documents patient and family education as needed.
Coordinates admission through discharge plans with case manager, patient, and family

Actively participates in the orientation of new personnel.

Graduation from an accredited school of nursing with current RN License in the State of Indiana. BSN preferred

BLS required, ACLS certification a plus!
Nonviolent Crisis Intervention (CPI) training completion within 1 year of hire and maintenance of certification.
We value YOU and your future!
Our employees come first. We provide a total compensation package to make sure your needs are met. Choose the medical and dental coverage package that best suits you. Look after your loved ones while still getting paid with our Paid Family Leave. Plan for your future with our matching 401k or opt-in for several other benefits including employee stock purchase plan, tuition assistance up to $5,250 per year, family and medical flex spending accounts, life insurance, and identity theft protection.
If you find this opportunity compelling, we encourage you to apply. We promptly review all applications. If you are highly qualified you will hear from one of our managers.We are actively interviewing so apply today!
/We are an equal opportunity employer and value diversity at our company. We do not discriminate on the basis of race, religion, color, national origin, gender, sexual orientation, age, marital status, veteran status, or disability status./
Job: *Nursing - Professional
Title: Registered Nurse RN Float Pool
Location: Indiana-Terre Haute-Terre Haute Regional Hospital
Requisition ID: 00097-6675