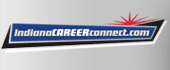 Job Information
HCA, Hospital Corporation of America

Recreational Therapist Psychiatric Unit

in

Terre Haute

,

Indiana
Do you have the career opportunities as a Recreational Therapist you want in your current role? We have an exciting opportunity for you to join our awesome Behavioral Health team at Terre Haute Regional Hospital, a facility that is part of the nation's leading provider of healthcare services, HCA Healthcare.
We are committed to providing our employees with the support they need. At Terre Haute Regional Hospital, we offer an array of medical, dental, and vision packages as well as several add-on perks to make your benefits package truly customizable to you and your family needs. Some of our unique benefits we offer include: * o Tuition Reimbursement up to max of $5,250 p/year' o Student Loan Repayment up to $1,200 per year o Paid Time Off o Paid Personal Leave o 401k (100% annual match – 3%-9% of pay based on years of service) o Identity Theft Protection discounts o Auto, Home, and Life Insurance options o Adoption Assistance o Employee Stock Purchase Program (ESPP) Our *16-bed Adult In-Patient Acute Behavioral Health Unit *admits patients 18 years of age and older, predominantly via the Emergency Department. THRH Behavioral Health uses a multi-disciplinary treatment team consisting of RN, Behavioral Health Techs, Psychologist, Licenses Clinical Social Workers, Licensed Mental Health Counselors and Certified Recreational Therapists. We are looking for candidates with great communication and organizational skills who are outgoing and who can work in a fast-paced environment.
As our* Recreational Therapist *you will utilize professional training to provide appropriate treatment to the patient and their families. In conjunction with a multidisciplinary team, you will assess patient's condition, formulates and implements individualized treatment plan. Provide and coordinates therapeutic recreation programming managing cases through resolution
* You will provide activities for patients admitted to the program following program group schedule and provide set holiday activities on provided dates. Provide support and or participation for after hour activities especially on weekends. * Attend set treatment team meetings and progress reviews as evidence by signature on treatment planning update forms. * Makes a written summary of initial assessment, evaluation, treatment and progress as evidenced by initial assessment forms completed in the medical record and documentation in the progress notes. * Demonstrates the knowledge and skills necessary to provide care, based on psychosocial, educational, safety and related criteria, appropriate to the age of the client served in his/her population. * Functions as a liaison with Psychiatrists, Nursing Staff, Social workers and Behavioral Health Organizations
Terre Haute Regional Hospital is a 278-bed community based medical center serving the areas of Vigo, Sullivan, Knox, Greene, Clay, Owen, Putnam, Parke, Vermillion and Fountain counties in Indiana and Crawford, Clark and Edgar counties in Illinois. We were the first Accredited Chest Pain Center in Terre Haute, and the first hospital in the area that certified in hip & knee replacement by The Joint Commission.
Must possess a Bachelor's Degree in a Recreational Therapy and obtain certification in therapeutic activities(CTRS)per state requirements within six months of hire date
BLS Certification must be maintained throughout employment with Terre Haute Regional Hospital
Crisis Prevention Certification training completion within 30 days of hire and maintenance of certification throughout employment with Terre Haute Regional Hospital.
At least one year experience in therapeutic activities in a psychiatric setting and must meet state requirements is preferred

* If you find this opportunity compelling, we encourage you to apply. We promptly review all applications. Highly qualified candidates will be directly contacted by a member of our team.We are actively interviewing so apply today! / / / / /We are an equal opportunity employer and value diversity at our company. We do not discriminate on the basis of race, religion, color, national origin, gender, sexual orientation, age, marital status, veteran status, or disability status/.
Job: *Behavioral & Social Work
Title: Recreational Therapist Psychiatric Unit
Location: Indiana-Terre Haute-Terre Haute Regional Hospital
Requisition ID: 00097-6968