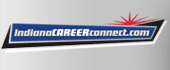 Job Information
HCA, Hospital Corporation of America

Nurse Practitioner Occupational Medicine

in

Terre Haute

,

Indiana
Nurse Practitioner Occupational Medicine * *Schedule: Full Time Salaried, standard shift is 8a-5p Monday-Friday but could change based on patient volumes * * * * Do you want to be a part of a family and not just another employee? You contribute to our success. Every role has an impact on our patients' lives and you have the opportunity to make a difference. We are looking for dedicated professional like you to be a part of our Occupational Medicine team. /Join us in our efforts to better our community!/ / / The Nurse Practitioner must be willing to travel to Terre Haute and onsite to businesses/plants in the surrounding areas. Candidates must also be willing to obtain Illinois APN licensure. Primary Care or Family Nurse Practitioner experience a plus!
Terre Haute Regional Hospital is a 278-bed full-service hospital accredited by The Join Commission and has provided quality care for the local community for 135 years. We offer cardiovascular services, including open-heart and cardiac catheterization; oncology services, which include radiation therapy and outpatient infusion' labor and delivery, including a neonatal intensive care unit; inpatient mental health unit; and other specialized care areas, including intensive care and inpatient rehabilitation units.
HCA is a community of 94,000 Registered Nurses and 38,000 active physicians. We have over 1,900 facilities ranging from hospitals, freestanding ER's, ambulatory surgery centers, and urgent care clinics. Our facility based staff continues to raise the bar in patient care. Ten HCA hospitals have been named in IBM Watson Health's top 100 best-performing hospitals based on patient satisfaction and operational data.
Position Summary: Provides care, care management, preventative care, wellness coaching, counseling and disease management to patients onsite at local business and industry as well as help in Occupational Medicine clinic as needed.
Responsibilities: * Maintains consistent onsite clinic hours and coordinates with business * Treats minor work related injuries, care and follow ups, first aid, sprains/strains, allergies, col and fly symptoms. * Performs simple tests i.e. blood pressures, throat cultures, etc. * Performs care management and works closely with employees PCP * Preventative care – health/wellness coaching and counseling * Disease Management * Maintains electronic medical record utilizing Occupational Medicine clinic software. * Participates in regular review meetings with local business. * Obtains complete medical history and physical data on patients. * Interprets and integrates data to determine appropriate diagnostic and therapeutic procedures needed. * Performs a complete physical exam and records findings. Collaborates with physicians in managing acute and long-term medical needs of patients. * Provides patient education. Interview and advises patients regarding health and illness prevention. Recommends community resources to meet patient and family needs. Instructs patient and family regarding medications and treatment instructions. * Maintain and reviews patients records, charts, and other pertinent information. Post tests and examination results. * Triages patient telephone calls and provides consultation. Provides monitoring and continuity of care between physician visits. * Attends required meetings and participates in committees as requested.
Essential educational/licensures, skills and experience: * Graduate of an accredited school of nursing * Successful completion of an accredited Nurse Practitioner Program * Indiana APN licensure and D.E.A. license required * Certification: BLS must be maintained throughout employment with Terre Haute Regional Hospital * One year clinical experience preferred * Occupational Health and/or Acute Care nursing experience preferred
Be a part of an organization that invests in you. We are actively reviewing applications.Submit your application and help us raise the bar in patient care!
At HCA, we offer you an excellent total compensation package, including competitive salary, excellent benefit package and growth opportunities. We believe in our team and your ability to do excellent work with us. Your benefits include 401k, PTO, medical, dental, flex spending, life, disability, tuition reimbursement up to $5,250 per year, student loan repayment up to $1,200 per year, employee consumer discount program, and employee stock purchase program. We would love to talk to you about this fantastic opportunity!
* /We are an equal opportunity employer and value diversity at our company. We do not discriminate on the basis of race, religion, color, national origin, gender, sexual orientation, age, marital status, veteran status, or disability status./
Job: *Advanced Practice Providers (AAP)-Hospital Based
Title: Nurse Practitioner Occupational Medicine
Location: Indiana-Terre Haute-Terre Haute Regional Hospital
Requisition ID: 00097-6649