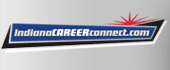 Job Information
HCA, Hospital Corporation of America

Director of Diagnostic Imaging

in

Terre Haute

,

Indiana
Do you have a passion for healthcare and helping others? Do you enjoy working in a fast-paced, patient-centered environment? Jump-start your career in our Imaging department. Submit your application today!
Our Diagnostic Imaging teams are a committed, caring group of colleagues. We have a passion for creating positive patient interactions. If you are dedicated to caring for the well-being of others, this could be your next opportunity. We want your knowledge and expertise!
We offer you an excellent total compensation package, including competitive salary, excellent benefit package and growth opportunities. We believe in our team and your ability to do excellent work with us. Your benefits include 401k, PTO medical, dental, flex spending, life, disability, tuition reimbursement, employee discount program, and employee stock purchase program. We would love to talk to you about this fantastic opportunity.
Do you want to be a part of a family and not just another employee? Are you looking for a work environment where diversity and inclusion thrive? Submit your application today and find out what it truly means to be a part of a team.
Terre Haute Regional Hospital is a 278-bed community-based medical center with comprehensive medical and surgical programs. Accredited by The Joint Commission on Accreditation of Healthcare Organizations, the leading accreditor of health care organizations in America, we are dedicated to our Mission, Values and Vision and are committed to providing quality, individualized patient care to the communities we serve. THRH strives to find the perfect life/work balance for our employees.
Responsible for all aspects of the imaging departments including Radiology, CT Scan, MRI, Ultrasound, Nuclear Medicine, and Mammography. Areas of responsibility include but are not limited to daily functioning, departmental organization, employee supervision, staffing, financial oversight, planning, physician interaction, and patient care. Performs technical procedures as necessary.
o Plans and maintains Medical Imaging services to achieve the objectives of the hospital in accordance with established standards and in conformance with all appropriate state, local, and federal standards o Analyzes and evaluates Medical Imaging Services to assure quality patient care, appropriate utilization of staff time and capabilities, and inter-relationship of these activities with other hospital departments o Teaches, demonstrates, or guides others in the performance of their work o Oversees procedures for sterile techniques and the prevention of cross contamination within the framework of hospital policies o Supervises proper handling and maintenance of department equipment o Provides direction and oversight of departmental staff. This includes administering disciplinary actions up to and including termination as appropriate o Participates in interviewing and hiring of new employees o Performs employee performance evaluations and PMP reviews o Manages staffing levels to meet the established PLUS thresholds and productivity standards o Performs duties of Registered RT or other departmental duties to ensure daily activities as needed o Resolves interdepartmental coordination problems o Communicates to department on personnel changes or revisions in hospital policy o Directs acquisition and utilization of all department resources o Provides for off hour /after hour accessibility of treatment in case of emergency o Participates in technical research to develop new techniques for the department o Assists in maintaining radiation safety in the hospital * * Hospital Corporation of America (HCA) is a leading healthcare provider with over 31.2 million patient encounters a year at locations in 21 states including the UK. We care about our community! HCA has been continually named one of Ethisphere's most ethical company's in the world since 2010. In 2018, HCA spent an estimated $3.3 billion in cost for the delivery of charitable care, uninsured discounts, and other uncompensated expenses. If you are looking for an opportunity that provides satisfaction and personal growth, we encourage you to apply. We promptly review all applications. If you are highly qualified you will hear from one of our managers. Come unlock the possibilities and apply today!
We are an equal opportunity employer and value diversity at our company. We do not discriminate on the basis of race, religion, color, national origin, gender, sexual orientation, age, marital status, veteran status, or disability status.
*Education: *Graduate of Approved Radiology Technologist program.
*Licensure/Certifications: *ARRT Registered in Radiology
BLS must be maintained throughout employment with Terre Haute Regional Hospital
Experience: At least 5 years of clinical experience in patient care in an acute hospital setting. * Two (2) years supervisory or managerial experience.
Job: *Directors & Managers
Title: Director of Diagnostic Imaging
Location: Indiana-Terre Haute-Terre Haute Regional Hospital
Requisition ID: 00097-6708