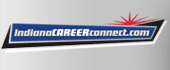 Job Information
HCA, Hospital Corporation of America

Coordinator Medical Imaging

in

Terre Haute

,

Indiana
Are you passionate about delivering superior, patient-centered care? At HCA Healthcare, we are committed to caring for patients with purpose and integrity. We care like family! Jump-start your career as anCoordinator, Medical Imaging today at Terre Haute Regional Hospital. **
At Terre Haute Regional, we want to ensure we meet your needs. We offer a variety of comprehensive medical, dental, and vision plans along with some unique benefits including:
· Tuition Reimbursement/Assistance and Student Loan Forgivenes Programs
· Paid Personal Leave
· 401(k) (100% annual match – 3%-9% of pay based on years of service)
· Identity Theft Protection discounts
· Auto, Home, and Life Insurance options
· Adoption Assistance
· Employee Stock Purchase Program
Would you like to unlock your potential with a leading healthcare provider dedicated to the growth and development of our colleagues? Join the Terre Haute Regional Hospital family! We will provide you the tools and resources you need to succeed in our organization. We are currently looking for an ambitious Coordinator, Medical Imaging to help us reach our goals. Unlock your potential here!
*What would you do in this role? *
As a Coordinator in Medical Imaging, you would offer support for one or more imaging modalities. You would maintain workflow coordination and ensure effective communication within the unit. Providing pertinent patient history as needed by radiologists for interpretation is in the scope of your responsibilities.
You will schedule staff to provide coverage, as well as work with leadership to complete Kronos Timeline for all modalities.
Ensure prompt correction of issues relating to staffing, morale, work methods, and procedures, while actively seeking improvements in processes, procedures and patient care.
You would act as liaison between imaging techs and radiologists.
You will conduct evaluations and provide feedback to employees, while maintaining accurate records related to staff licensure and continuing education.
In absence of a Team Lead, you may be designated as charge technologist. Requirements:
Graduate of an accredited program for Radiographers
Current state licensure or permit to practice medical imaging.
Registered by the American Registry of Radiological Technologists (ARRT)
Two years' experience as radiological technologist.
Basic Life Support Certification.
Terre Haute Regional Hospital *is a278-bed*community-based Trauma II center with comprehensive medical and surgical programs. Accredited by The Joint Commission on Accreditation of Healthcare Organizations, the leading accreditor of health care organizations in America, we are dedicated to our Mission, Values and Vision and are committed to providing quality, individualized patient care to the communities we serve. Please visitpatient experience to learn more!__
Ethisphere has rated HCA Healthcare a World's Most Ethical Company since 2010. In 2018, HCA Healthcare spent an estimated $3.3 billion in cost for the delivery of charitable care, uninsured discounts, and other uncompensated expenses.
---
*We are a family 270,000 strong! Our Talent Acquisition team is reviewing applications immediately. We will reach out to highly qualified candidates to schedule an interview. Please submit your resume today to join our community of caring! *
We are an equal opportunity employer and value diversity at our company. We do not discriminate based on race, religion, color, national origin, gender, sexual orientation, age, marital status, veteran status, or disability status.
Job: *Supervisors Team Leaders & Coordinators
Title: Coordinator Medical Imaging
Location: Indiana-Terre Haute-Terre Haute Regional Hospital
Requisition ID: 00097-7032