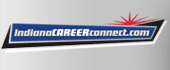 Job Information
HCA, Hospital Corporation of America

Certified Surgical Technician

in

Terre Haute

,

Indiana
Do you have the career opportunities you want in your current role? We have an exciting opportunity for you to join the nation's largest provider of healthcare services as a/Certified Surgical Technician/in our Surgical Department.
We are seeking a full-time CST for our facility to ensure that we continue to provide all patients with high quality, efficient care. We are an amazing team that works hard to support each other and are seeking a phenomenal addition like you who feels patient care is as meaningful as we do. We want you to apply now!
Terre Haute Regional Hospitalis a 278-bed community based medical center serving the areas of Vigo, Sullivan, Knox, Greene, Clay, Owen, Putnam, Parke, Vermillion and Fountain counties in Indiana and Crawford, Clark and Edgar counties in Illinois. We are the region's only Level-II Trauma Center with the highest level of care available in a 75-mile radius, the first Accredited Chest Pain Center in Terre Haute, and the first hospital in the area that was certified in hip & knee replacement by The Joint Commission.
We offer you an excellent total compensation package, including competitive salary, excellent benefit package and growth opportunities. We believe in our team and your ability to do excellent work with us. Your benefits include 401k, PTO medical, dental, flex spending, life, disability, tuition reimbursement, employee discount program, and employee stock purchase program . We would love to talk to you about this fantastic opportunity.
Positionsummary: The Surgical Technician performs set up of the sterile surgical field using aseptic technique, utilizing knowledge of Human Anatomy and Physiology and the physician's preferences for surgical instrumentation, suturing, passing, dissecting, retracting, and closing. of surgical wounds and assists the OR circulating RN with the operating room set up, equipment and positioning of the surgical patient The surgical technician must follow AORN Preoperative Standards and Recommended Practices and follows the established Policies set by Terre Haute Regional Hospital Healthcare Organization * * SPECIFIC ELEMENTS AND ESSENTIAL FUNCTIONS OF THIS ROLE: * Follow HIPPA rules and regulations * Attend HCA's COC training course annually and demonstrates conduct that reflects this code of conduct * Provides age and culturally appropriate patient care for General Surgery, Orthopedic Surgery, Neurosurgery, Ear/Nose/Throat Surgery, Cataract Surgery, Podiatric Surgery, Endoscopic procedures, Pain Management Procedure, Cardiac Catheterization Procedure, Cardiac Surgery, Vascular Surgery, Urological Surgery, Obstetrics and Gynecological Surgery * Maintains supply levels to insure efficiency of patient care * Follows Infection control and standard precautions and cleaning for the surgery department * Uses PPE and demonstrates importance of proper hand hygiene when providing patient care prior to, after and between patients * Follows surgical attire and traffic patterns * Routinely checks equipment for malfunctions and removes from service and follows corrective action for repair. * The scrub surgical technologist handles the instruments, supplies, and equipment necessary during the surgical procedure. He/she has an understanding of the procedure being performed and anticipates the needs of the surgeon. He/she has the necessary knowledge and ability to ensure quality patient care during the operative procedure and is constantly on vigil for maintenance of the sterile field. * Checks supplies and equipment needed for surgical procedure * Scrubs, gowns, and gloves. Sets up sterile table with instruments, supplies, equipment, and medications/solutions needed for procedure. * Performs appropriate counts with circulator prior to the operation and before incision is closed. * Gowns and gloves surgeon and assistants * Helps in draping sterile field * Passes instruments, etc., to surgeon during procedure * Maintains highest standard of sterile technique during procedure * Prepares sterile dressings * Cleans and prepares instruments for terminal sterilization * Assists other members of team with terminal cleaning of room * Assists in prepping room for the next patient * Collaborate and communicates with the circulating RN for supplies needed as the patient's status changes * Uses proper TLC language and phone etiquette * Orients and mentors new staff members and students * Be willing to cross train to other surgical services areas * Knows and performs techniques for specimens collection, and labeling, * Identifies and performs JACHO safety measures * Identifies and prints preference cards and performs selection of case cart items including instrumentation for various surgical procedures * Takes Call * Participates in CQI process * Maintains Healthstream education and department education * Attend Code of Conduct training course annually * Demonstrate an understanding of and adherence to HCA's Code of Conduct * Demonstrates conduct that is reflective of THRH's commitment to HCA's Code of Conduct * Understands and satisfies the needs of the patient population appropriate to the age of the patient served (adults, geriatric, adolescent, pediatric, and parents of neonates) * Adheres to the Standards of Behavior for Terre Haute Regional Hospital as per the Customer Relations Policy
Essential educational/licensure, skills and experience:
Graduate from a surgical technologies program or completed a surgical technology program provided by the United States Army, Navy, Air Force Marine Corps, or Coast Guard, or the commissioned corps of the United States Public Health Service. Exception to this would be an individual practicing surgical technology during the twelve-month period immediately following the completion of a degree from an accredited school for surgical technology. (required)
Certified Surgical Technician or Certified First Assist (required)
Current certification in Basic Cardiac Life Support (BCLS) Healthcare Provider (required)
Critical thinking skills, decisive judgment and ability to work in stressful situations in a fast paced environment (required)
Completes 15 continuing education credits concerning surgical technology annually. (required)
Valued but not required educational/licensure, skills and experience: * Previous Scrub experience (preferred)
HOURS: * Full-Time * Night Shift (12 hour shifts) * Weekend and Holiday coverage as required
We are a family 270,000 strong! Our Talent Acquisition team is reviewing applications immediately. Highly qualified candidates will be promptly contacted by our hiring managers for interviews. Submit your resume today to join our community of caring!
We are an equal opportunity employer and value diversity at our company. We do not discriminate on the basis of race, religion, color, national origin, gender, sexual orientation, age, marital status, veteran status, or disability status.
Job: *Nursing Support
Title: Certified Surgical Technician
Location: Indiana-Terre Haute-Terre Haute Regional Hospital
Requisition ID: 00097-6394