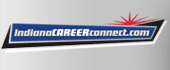 Job Information
HCA, Hospital Corporation of America

Behavioral Health Clinical Therapist (MSW, MA) Full Time

in

Terre Haute

,

Indiana
Behavioral Health Clinical Therapist (MSW, MA) Full Time Days **
*Terre Haute Regional Hospital *is looking for an self-motivated and experienced Mental Health/Behavioral Health Therapist to join our awesome Adult Behavioral Health team! MSW or Master's Degree in Behavioral Science area required and 1 to 2 years of related work experience preferred. Must be able to prioritize and be flexible with work assignments. This position will work 10- hour shifts, 7a-5:30p with some weekend hours required. We are looking for candidates with great communication and organizational skills who are outgoing and who can work in a fast-paced environment.MSW or Master's Degree in Behavioral Science area (psychology, counseling, social work, marriage and family therapy) or related field required. BLS required.
Terre Haute Regional Hospital (THRH) is a 278-bed Level II Trauma Center. Regional is the only full-service hospital in the area accredited by The Join Commission and has provided quality care for the local community for 135 years.
Recent additions include a multi-million dollar investment in staff and infrastructure to bring the Level-II Trauma Center to the Wabash Valley region - the highest level of care available in a 75-mile radius. Plus we also offer cardiovascular services, including open-heart and cardiac catheterization; oncology services, which include radiation therapy and outpatient infusion' labor and delivery, including a neonatal intensive care unit; inpatient mental health unit; and other specialized care areas, including intensive care and inpatient rehabilitation units.
We value you and your future!
We offer multiple health insurance plan options as well as dental and vision coverage and a company paid term life insurance policy.
You will be eligible for our tremendous education assistance programs: Up to $5,250 per year in Tuition Reimbursement and Student Loan Repayment of $150 per month for FT employees.
Keeping your work/life balance in mind, we offer the flexibility of self-scheduling and a robust Paid Time Off accrual.
What are your future retirement plans? HCA also provides a matching 401k as well as an Employee Stock Purchase Plan (ESPP)
We are an equal opportunity employer and value diversity at our company. We do not discriminate on the basis of race, religion, color, national origin, gender, sexual orientation, age, marital status, veteran status, or disability status.
Position responsibilities include but are not limited to: * Thoroughly complete psychosocial assessments. * Discharge Planning and collaborate with discharge planner on complex discharge needs. * Complete treatment plan interventions with signatures. * Provide individual/family sessions appropriate to client needs. * Provide group therapy appropriate to population. * Attend and participate in treatment planning meetings and clinical meetings as assigned. * Collaborate with attending physician, discharge planners and nursing staff regarding safety, treatment and continuum of care. * Collaborate with referral source and continuing care providers. * Display professionalism in dealing with customers, staff and clinicians. * Complete assignments in a timely manner. * Complete documentation in a timely manner. * Participate in clinical supervision as assigned by the Director of Social Work * Follows all hospital policies and procedures. * Follows work schedule as assigned: Clinical Therapists, Discharge Planners and other social work staff as designated, may be assigned to work one weekend day per month, if staffing and patient safety require additional staff. * Attends regular treatment team meetings prepared to review patient progress and treatment plans, discharge plans, family problems, aftercare plans and resolve problems within the team. * Attends treatment team meetings prepared to review patient progress toward goals, treatment and discharge plans. * Performs efficiently with CPCS. Maintains ongoing training and proficiency with CPCS. * Provide services in accordance with accepted standards of practice and established policies and procedures. * Communicate appropriate information with referral sources, continuing care providers, and patient support outside of the hospital. * Demonstrates an understanding of, and adherence to, the Code of Conduct. * Conduct reflects the Company's value and a commitment to the Code of Conduct. * Understands and satisfies the needs of the patient population appropriate to the age of the patient served (adults, geriatric, adolescent pediatric, and parents of neonates). * Performs other duties as assigned to meet the needs of the department. * Attends Psychiatric Sub-Committee meetings as scheduled. * Participates in professional development activities and obtains furthering education as required to maintain appropriate licensure/certification * Maintains and keeps current all continuing education requirements established by the Health Professions Bureau.
Essential educational/licensure, skills and experience: * MSW or Master's Degree in Behavioral Science area (psychology, counseling, social work, marriage and family therapy) or related field * BLS Certification must be maintained throughout employment with Terre Haute Regional Hospital. * Crisis Prevention Certification training completion within 6 months of hire and maintenance of certification throughout employment with Terre Haute Regional Hospital.
Valued but not required educational/licensure, skills and experience: * BSW degree or Bachelor's degree in a related field * 1-2 years related experience
Job: *Case Management
Title: Behavioral Health Clinical Therapist (MSW, MA) Full Time
Location: Indiana-Terre Haute-Terre Haute Regional Hospital
Requisition ID: 00097-6021