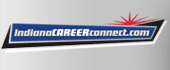 Job Information
The Salvation Army - Metro Division

Summer Seasonal Day Camp Counselor (SBK)

in

South Bend

,

Indiana
Overview
Are you looking for an awesome summer job? Do you enjoy keeping children acitive and providing learning opportunties in a faith based community? If so, we are currently seeking seasonal full time camp counselors for the summer.
Benefits include a FREE Kroc individual membership as an employee and corporate discounts with participating companies.
The Salvation Army Mission Statement:
The Salvation Army, an international movement, is an evangelical part of the universal Christian Church. Its message is based on the Bible. Its ministry is motivated by the love of God. Its mission is to preach the gospel of Jesus Christ and to meet human needs in His name without discrimination.
The Kroc Center Vision Statement:
The Kroc Center provides an accessible environment that enriches the lives of everyone in our community by providing opportunities for holistic individual success.
The Vision of the St. Joseph County Kroc Center:
Where people learn, grow, and succeed.
Responsibilities
You will be responsible for promoting the Mission of The Salvation Army and relate joyfully and sensitively to children of all ages by assisting and facilitating all of our daily camp activities.
Counselors will observe all safety rules and regulations and use approriate and positive discipline as need.
Other Duties Include:
Promote the Mission of The Salvation Army.

Relate joyfully and sensitively to children of all ages.

Assist in facilitating all daily camp activities.

Observe all safety rules and regulations.

Use appropriate positive discipline consistently.

Assist in emergencies or treatment of injured participants or staff. Follow up with completion of appropriate paperwork as directed.

Ensure that parents and youth alike view the Kroc Center as a safe area for youth and a place to turn in time of need.

Ensure the adherence to all safety and risk management policies and procedures for all specific camp designated spaces of the facility.

Serve as a positive role model for the youth of the community.

Display integrity, enthusiasm and sound moral judgment.
Qualifications
Must be at least 18 years of age.

Have at least one year of successful experience working with youth.

Strong desire and ability to work with children and parents.

Ability and confidence to assist in teaching a variety of activities.

Must have the ability to maintain a non-judgmental attitude in working with customers, clients, members and staff.
Job LocationsUS-IN-South Bend
Job ID 2021-17856
of Openings 35
Category Camp
Type Temporary Full-Time