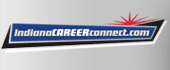 Job Information
Mercy Medical Center Clinton

Speech Language Path I - Physical Therapy - Elm Road - As (Needed)

in

South Bend

,

Indiana
Employment Type:
Part time
Shift:
Description:
JOB SUMMARY
Evaluates and treats patients referred to the Speech Therapy department. Documents patient evaluation, plan of care,
progress and discharge status.
JOB DUTIES
Actively demonstrates the organization's mission and core values, and conducts oneself at all times in a manner
consistent with these values.
Knows and adheres to all laws and regulations pertaining to patient health, safety, medical information. Complies with
regulatory agency (Medicare, JCAHO, CARF etc.) standards and regulations.
Conducts clinical evaluations consistent with and appropriate for patient diagnosis.

Designs treatment plans that are goal oriented, based upon interpretation of evaluation results and patient's personal
goals, establish goals that are functional, measurable and attainable. Performs re-evaluations per department criteria
with modifications/updating of goals as dictated by patient's progress
Clinical Treatment: Assists patient towards goal achievement through effective treatment plan and interventions;
administers individual treatment procedures; develops home exercises and self treatment plans for the patient;
provides education to patient and family, including diagnosis and prognosis of therapy and able to recognize adverse
responses or contradictions to therapy and adjust treatment accordingly.
Discharge Planning: Makes timely and appropriate discharge plans and recommendations for the anticipated needs of
the patient.
Completes documentation in a thorough and accurate manner within department specified time frame and adheres to
documentation requirements by regulatory agencies.
Submits daily charges that accurately reflect documentation within specified time frame.

Participates actively in patient staffings and/or team meetings.

Makes appropriate recommendations and referrals for additional services. Consults with other professionals and/or
appropriately seeks assistance from co-workers as needed
Is flexible with hours of availability to meet department needs.

Engages patient using interpersonal dynamics to facilitate and effect therapeutic changes.

Participates appropriately and actively in family conferences and/or family/patient training opportunities; and case
management per requirements in individual departments.
Maintains established departmental productivity standards. Actively participates in departmental initiatives such as
Performance Improvement Initiatives, and CARF, JCAHO, State Board of Health readiness.
Provides day-to-day direction to rehab techs and volunteers. Participates in student program as appropriate and
based on level of experience and expertise.
Attends all mandatory inservices and meetings and other inservices that are related to area of responsibility

Provide in-service for staff after attending courses outside the organization.

Adheres to and maintains all necessary competency required for job responsibilities.

Performs other duties consistent with purpose of job as directed.
JOB SPECIFICATIONS AND CORE COMPETENCIES
Education: Requires professional education culminating in a minimum of a Master's degree in Speech Language
Pathology from an accredited academic program.
Licensure: Must be Licensed in the State of Indiana as a Speech Language Pathologist. CPR Certification.
Experience: Prefer previous experience in a Speech Therapy Clinical Setting but will accept a new graduate in their CFY
year from an accredited college.
Other Job Requirements: . Excellent communication skills, both verbal and written are required. Must be able to adjust
of varying treatment loads and schedules. Requires flexible work schedule including weekends. Considerable initiative,
judgment and problem solving required.
Assigned hours within your shift, starting time, or days of work are subject to change based on departmental and/or
organizational needs
Trinity Health's Commitment to Diversity and Inclusion
Trinity Health employs about 133,000 colleagues at dozens of hospitals and hundreds of health centers in 22 states. Because we serve diverse populations, our colleagues are trained to recognize the cultural beliefs, values, traditions, language preferences, and health practices of the communities that we serve and to apply that knowledge to produce positive health outcomes. We also recognize that each of us has a different way of thinking and perceiving our world and that these differences often lead to innovative solutions.
Trinity Health's dedication to diversity includes a unified workforce (through training and education, recruitment, retention and development), commitment and accountability, communication, community partnerships, and supplier diversity.
Trinity Health is one of the largest multi-institutional Catholic health care delivery systems in the nation, serving diverse communities that include more than 30 million people across 22 states. Trinity Health includes 94 hospitals, as well as 109 continuing care locations that include PACE programs, senior living facilities, and home care and hospice services. Its continuing care programs provide nearly 2.5 million visits annually.
Based in Livonia, Mich., and with annual operating revenues of $17.6 billion and assets of $24.7 billion, the organization returns $1.1 billion to its communities annually in the form of charity care and other community benefit programs. Trinity Health employs about 133,000 colleagues, including 7,800 employed physicians and clinicians.
Committed to those who are poor and underserved in its communities, Trinity Health is known for its focus on the country's aging population. As a single, unified ministry, the organization is the innovator of Senior Emergency Departments, the largest not-for-profit provider of home health care services — ranked by number of visits — in the nation, as well as the nation's leading provider of PACE (Program of All Inclusive Care for the Elderly) based on the number of available programs. For more information, visit www.trinity-health.org (http://www.trinity-health.org/) . You can also follow @TrinityHealthMI on Twitter.