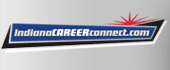 Job Information
Mercy Medical Center Clinton

Scheduler - Appointment Center - Full-Time

in

South Bend

,

Indiana
Employment Type:
Full time
Shift:
Day Shift
Description:
JOB SUMMARY
To accurately and timely schedule all outpatient procedures for Saint Joseph Health System. To inform patient of their exam preparations and direction while maintaining exceptional public relations with our patients and physician office customers. To obtain accurate billing and demographic information to effectively register all patients entering Saint Joseph Health System. To provide third party benefit verification, obtain prior authorizations, and facilitate obtaining pre-certification for all patients. To inform patients of their estimated financial responsibility while maintaining exceptional public relations. To provide accurate price quoting information to patients and physician offices.
JOB DUTIES
Actively demonstrates the organization's mission and core values, and conducts oneself at all times in a manner consistent with these values.

Knows and adheres to all laws and regulations pertaining to patient health, safety, privacy and medical information. Ensures all registrations meet Compliance criteria.

Receives orders/reservations from Physician offices and patients, by phone or fax. Contacts patient by phone to schedule a convenient time for the patient to have the procedure performed. Sends confirmation of appointment time and date to physician office for their records.

Ensures patient is given accurate preparation information for each separate facility, so that the exam can be accurately preformed and optimal results can be obtained.

Adjusts, blocks, tags and reserves schedules in a timely manner as requested by the ancillary departments.

Completes timely and effective follow-up on patients to be rescheduled.

Assures Registration System EMPI integrity is maintained and assists in the merging process of duplicate patient listings and medical record numbers.

Runs medical necessity for all Medicare patients by utilizing ICD-10 Coding and CPT coding.

Gives price quotes to all patients or physician office staff requesting price quotes for any type of procedure performed at Saint Joseph Health System.

Receives orders for all Outpatient procedures performed at Saint Joseph Health System and forwards them on to the appropriate department at the appropriate facility. Ensures all orders are valid orders containing Patient Name, the Date, the procedure, the diagnosis, and the physician signature. Calls physician offices to obtain any missing orders, or to request a revision to an order that does not contain all five validating facts. Checks all outpatient MCR orders against medical necessity software to ensure the diagnosis on the order meets medical necessity guidelines outlined by CMS.

Maintains departmental objective for scheduling and registration accuracy.

Accurately and consistently identifies patients with insurance plans that require authorization and or pre-certification. Makes the appropriate documentation in the scheduling fields so that Authorizations Specialist receives documentation of authorization need.

Consults clinical staff in ancillary departments to ensure accuracy of scheduling for complex procedures and acts as liaison between physician office staff and clinic staff in ancillary departments to ensure optimal customer service while maintaining the integrity of the ancillary department's schedules.

Handles complex schedule modifications at direction of department manager, and communicates changes to all Appointment Center Staff.

Participate as department mentor, adhering to mentoring policy.

Participate and/or lead one 1 PI project per year as directed by department manager.

Participate in Colleague Engagement initiative each year as directed by department manager.

Responsible for coordinating workflow during low call volumes, to ensure maximum departmental productivity.

Assists manager with departmental statistical reports.

Develops and maintains positive collaborative working relationships with ancillary departments, colleagues, physicians and office staff.

May serve as relief support if the work schedule or work load demands assistance to Pre-Service team. May be chosen to serve as a resource to train new employees. Cross-training in various functions is expected to assist in the smooth delivery of departmental services.

Performs other duties consistent with the purpose of job as directed.
JOB SPECIFICATIONS AND CORE COMPETENCIES
Education : High school education required.
Licensure: None.
Experience : Three to five year experiences in health care setting. Experience in scheduling or ancillary clinical area preferred. Interpersonal skills necessary to negotiate in high-stress situations when representing the Hospital in legal and adversarial situations. Working knowledge of third party payer regulations, requirements, and laws governing admissions/registration procedures. Proficient in Medical Terminology. Proficient in word processing and spreadsheet applications.
Other Job Requirements :
Ability to read, analyze, and interpret Medicare Compliance Regulations.
Ability to calculate figures and amounts such as discounts, co-insurance, co-pays and deductibles.
This position requires a clean, neat and attractive appearance. Hair should be clean and updated in style, and should be of a natural shade. Nails should be no longer than ¼" past fingertips. Strong fragrances, excessive jewelry piercing and visible tattoos are prohibited.
Superb Customer Service skills required over the phone and in person.
Must be able to travel to all Patient Access sites. Performs job responsibilities to the highest standards and delivers "something more" that ensures a more complete and personally satisfying experience for every customer. Must be willing to participate in Continuing Education seminars as related to Patient Access.
Assigned hours within your shift, starting time, or days of work are subject to change based on departmental and/or organizational needs.
Trinity Health's Commitment to Diversity and Inclusion
Trinity Health employs about 133,000 colleagues at dozens of hospitals and hundreds of health centers in 22 states. Because we serve diverse populations, our colleagues are trained to recognize the cultural beliefs, values, traditions, language preferences, and health practices of the communities that we serve and to apply that knowledge to produce positive health outcomes. We also recognize that each of us has a different way of thinking and perceiving our world and that these differences often lead to innovative solutions.
Trinity Health's dedication to diversity includes a unified workforce (through training and education, recruitment, retention and development), commitment and accountability, communication, community partnerships, and supplier diversity.
Trinity Health is one of the largest multi-institutional Catholic health care delivery systems in the nation, serving diverse communities that include more than 30 million people across 22 states. Trinity Health includes 94 hospitals, as well as 109 continuing care locations that include PACE programs, senior living facilities, and home care and hospice services. Its continuing care programs provide nearly 2.5 million visits annually.
Based in Livonia, Mich., and with annual operating revenues of $17.6 billion and assets of $24.7 billion, the organization returns $1.1 billion to its communities annually in the form of charity care and other community benefit programs. Trinity Health employs about 133,000 colleagues, including 7,800 employed physicians and clinicians.
Committed to those who are poor and underserved in its communities, Trinity Health is known for its focus on the country's aging population. As a single, unified ministry, the organization is the innovator of Senior Emergency Departments, the largest not-for-profit provider of home health care services — ranked by number of visits — in the nation, as well as the nation's leading provider of PACE (Program of All Inclusive Care for the Elderly) based on the number of available programs. For more information, visit www.trinity-health.org at http://www.trinity-health.org/ . You can also follow @TrinityHealthMI on Twitter.