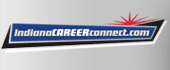 Job Information
CSIG Holding Company

Residential Care Administrator

in

South Bend

,

Indiana
Executive Director
Independence Village/StoryPoint
Position Summary:
The Executive Director is primarily responsible for driving the Experience for the residents at our communities. In our culture this is referred to as delivering 1440. 1440 (number of minutes in each day) is aspirational and defined as creating the absolute best experience for every person, in every interaction, in every minute of every day. We believe that 1440 Experiences can only be delivered by creating others-focused Interactions AND Results. An Executive Director must embody this mission in their actions by Serving each resident and family, Empowering our employees, and Connecting their community leadership team.
Requirements for Executive Director:
Bachelor's degree in Business, Health Care, Hotel/Restaurant Management, Gerontology or equivalent experience.

Fulfillment of RCA, HFA or LHNA license for the state of Indiana.

Demonstrate passion for leading and developing people as well as promoting excellent service delivery to residents.

Exceptional hospitality skills with knowledge of and special sensitivity to the needs of aging adults and their families.

Ability to work effectively and diplomatically with a variety of publics, including employees, residents, families, ownership groups, community groups, government agencies, etc.

Ability to communicate clearly and concisely, both verbally and in writing.

A broad understanding of federal and state laws related to the operation of a Senior Living Community.

Strong proficiency with Microsoft Office applications.

Some travel may be required.

May be required to attend Real Estate Class and obtain licensure / 6 months to begin process.
Standards & Responsibilities for Executive Director role:
SERVE
Establish, builds and maintains positive relationships with residents and families.

Oversight of Move-in Momentum, to ensure resident needs are met accordingly and assisting resident/families.

Conducts Resident Forums on a monthly basis to hear and respond to resident concerns.

Actively seeks feedback daily from residents through face-to-face interaction to ensure satisfaction.

Responsible for ensuring the Community's safety.
EMPOWER
Actively support our culture with staff by leading by example – Employee 1st, Pillars, and Constant Pursuit of Better.

Ensure adequate preparation for, and participate in, regulatory compliance survey.

Partners with Functional Leaders to ensure compliance with all regulatory and reporting requirements.
CONNECT
Supports the sales process to convert prospective residents into actual residents.

Lead / Initiate collaboration of various departments (with functional leaders).

Responsible for leading stand-ups to review concerns and address issues related to the Experience.

Performs other similar or related duties as assigned or necessary.
#SPIND
Connecting Seniors, Families and Communities
StoryPoint and Independence Village have over 35 years of experience working and living with seniors creating a deep understanding of their unique needs and desires. It's this combination of technology, understanding, appreciation, and commitment that sets us apart and makes our culture so special for both our employees and our residents. Everyone in our communities commits to appreciating our residents as individuals who deserve to shine, every day.
1440 Culture
Not Just Making Every Day Great. Making Every Minute Great. There are 1,440 minutes in every single day. We aspire to make each one of them an exceptional moment. This philosophy is supported by our 6 powerful, yet simple pillars: Dream Big, Have Courage, Take Initiative, Be Accountable, Give Back & Enjoy it. We strive to fulfill the aspirational yet unattainable goal of creating the absolute best experience with every person, in every interaction, every minute of every day.
It begins with empowering our employees. Every employee, at every level of the company, is expected to perform like a leader. Everyone is encouraged and expected to put the needs of each other above everything else. No one here just "does their job" The mission is to create the absolute best experiences. This emphasis on putting people first has helped us successfully grow for the right reasons.
We have developed an environment that attracts dreamers, adventurers, creators, givers and believers to seek career opportunities with us. We find people who believe that true happiness is only found in the service of others. We want high-performers with diverse skill-sets and big hearts. We treat each other as family and find that close collaboration creates the biggest ideas.
We have comprehensive benefit packages that include health, dental, vision, 401(k), income protection, and extraordinary work-life benefits.
This classification description is intended to indicate the general kinds of tasks and levels of work difficulty that are required of positions given this title and should not be construed as declaring what the specific duties and responsibilities of any particular position shall be. It is not intended to limit or in any way modify the right of any supervisor to assign, direct and control the work of the employees under her/his supervision. The use of a particular expression or illustration describing duties shall not exclude other duties not mentioned that are of a similar kind or level of difficulty.
Equal Opportunity Employer
Click on glassdoor to see our employee testimonials
External Company URL: https://www.storypoint.com/
Location: US-IN-South Bend
Street: 424 S Michigan St