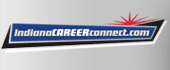 Job Information
Mercy Medical Center Clinton

Registered Nurse Lead - Sr Maura Brannick Health Center

in

South Bend

,

Indiana
Employment Type:
Full time
Shift:
Day Shift
Description:
Interested and qualified candidates - please email your resume directly to: Emily.Borkowicz@sjrmc.com
Why Saint Joseph Health System?
Saint Joseph Health System is a not-for-profit, multi-hospital health system located in North Central Indiana.
Our system includes:
Mishawaka Medical Center: 254-bed acute-care hospital located in Mishawaka

Plymouth Medical Center: 58-bed acute-care hospital located in Plymouth

More than 85 providers in the Saint Joseph Physician Network located across the Saint Joseph and Marshall counties

Community Health Centers and additional points of access

St Paul's is a 316 suite campus for independent living, assisted living, rehabilitation, memory care, long-term nursing care and numerous senior activities located in South Bend

Holy Cross is a 168 suite campus for rehabilitation and wellness and skilled nursing programs located in South Bend

Trinity Tower with 84 affordable senior apartments located in downtown South Bend

VNA Home Care is our home care agency that helps transition patients from the hospital to home and back to their regular daily activities

Saint Joseph PACE provides care and services to seniors with chronic care needs allowing them to maintain their independence in their homes for as long as possible (transportation provided)
At Saint Joseph Health System , our values give us strength. That character guides every decision we make - even when those decisions are complicated, costly or hard. We honor our mission to care for every man, woman and child who needs us by investing in technology, people and capabilities that allow us to set the standard for quality care.
About the Job:
The Registered Nurse Lead acts as a resource to the Manager, Supervisor and colleagues by coordinating patient care activities and is subject matter expert in the department, through clinical and educational roles, the Lead RN is accountable for their actions in the delivery of patient care. They directly provide and support nursing care to a patient population using the nursing process which entails assessment, diagnostic formulation, planning, implementation and evaluation of nursing care and is required to maintain an extensive and diverse knowledge base, flexibility in practice and the need to be adaptable to changes in technology, legislation and nursing practice. Incorporates ethical and legal requirements in their professional practice as a member of the health care team.
What You Will Do:
Actively demonstrates the organization's mission and core values, and conducts oneself at all times in a manner consistent with these values.

Knows and adheres to all laws and regulations pertaining to patient health, safety and medical information. Demonstrates behaviors consistent with identified competencies and job requirements.

Assists Manager/Supervisor in the following activities:

Assists with the selection of new colleagues based on potential contributions, departmental culture/needs and personnel policies through the peer interview process;

Providing input regarding colleagues' performance;

Scheduling of next-day staff along with creation of daily team/patient assignment;

Mentoring and coaching associates to ensure positive outcomes; and

Supports fiscal accountability for assigned area of responsibility by monitoring staffing allocation in alignment with customer service goals, and by meeting budget parameters.

Supporting organizational and department goals by consistent sharing of patient satisfaction survey results. Serves as a champion and driver of initiatives and process related to goal performance.

Assists in overall quality, timeliness and completeness of the health record to ensure appropriate data, provider communication, and quality outcomes. Serves as a resource for appropriate clinical documentation.

Communicates with and educates members of the healthcare team regarding clinical documentation, and monitors compliance. Identifies learning opportunities for documentation completeness/regulatory compliance and facilitates the orientation process of new colleagues.

Conducts concurrent reviews of selected patient health records to address legibility, clarity, completeness, consistency, and precision of clinical documentation.

Demonstrates expertise in problem-solving skills based on theoretical knowledge, clinical experience and sound judgment and serves as a professional role model by demonstrating desirable practice behaviors.

Performs data analysis and identifies focus areas and/or opportunities for process improvement.

Performs other duties consistent with purpose of job as directed.
What We Are Looking For:
Education: Graduate of an accredited RN program. Bachelor's Degree in Nursing preferred.
Licensure: RN Indiana license.
Experience: Minimum of 2 year of experience in the service line is required.
Other Job Requirements:
Competent in utilizing multiple software systems.
Ability to maintain accurate, detailed, organized records is essential as is the ability to communicate effectively both in writing and orally.
Must maintain strict confidentiality of all patient and physician information.
Thorough up-to-date clinical skills with knowledge of pathology, pharmacology, surgical procedures, etc.
Demonstrates organizational and critical thinking skills.
Computer literacy in word processing and spreadsheet population and analysis.
Experience in working directly with physicians including excellent communication skills with the ability to define physician perceptions and concerns.
Assigned hours within your shift, starting time, or days of work are subject to change based on departmental and/or organizational needs.
Trinity Health's Commitment to Diversity and Inclusion
Trinity Health employs about 133,000 colleagues at dozens of hospitals and hundreds of health centers in 22 states. Because we serve diverse populations, our colleagues are trained to recognize the cultural beliefs, values, traditions, language preferences, and health practices of the communities that we serve and to apply that knowledge to produce positive health outcomes. We also recognize that each of us has a different way of thinking and perceiving our world and that these differences often lead to innovative solutions.
Trinity Health's dedication to diversity includes a unified workforce (through training and education, recruitment, retention and development), commitment and accountability, communication, community partnerships, and supplier diversity.
Trinity Health is one of the largest multi-institutional Catholic health care delivery systems in the nation, serving diverse communities that include more than 30 million people across 22 states. Trinity Health includes 94 hospitals, as well as 109 continuing care locations that include PACE programs, senior living facilities, and home care and hospice services. Its continuing care programs provide nearly 2.5 million visits annually.
Based in Livonia, Mich., and with annual operating revenues of $17.6 billion and assets of $24.7 billion, the organization returns $1.1 billion to its communities annually in the form of charity care and other community benefit programs. Trinity Health employs about 133,000 colleagues, including 7,800 employed physicians and clinicians.
Committed to those who are poor and underserved in its communities, Trinity Health is known for its focus on the country's aging population. As a single, unified ministry, the organization is the innovator of Senior Emergency Departments, the largest not-for-profit provider of home health care services — ranked by number of visits — in the nation, as well as the nation's leading provider of PACE (Program of All Inclusive Care for the Elderly) based on the number of available programs. For more information, visit www.trinity-health.org . You can also follow @TrinityHealthMI on Twitter.