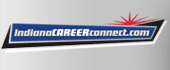 Job Information
Mercy Medical Center Clinton

HC Full-Time Evening CNA/New Wages

in

South Bend

,

Indiana
Employment Type:
Full time
Shift:
Evening Shift
Description:
POSITION PURPOSE
Under the direction of the Registered or Licensed Nurse Manager/Designee, the Certified Nursing Assistant/Geriatric Nursing Assistant will provide assigned residents with routine daily nursing care and services in accordance with the resident's assessment and care plan.
ESSENTIAL FUNCTIONS
Know, understand, incorporate, and demonstrate the Mission, Vision, Values and Guiding Behaviors of Trinity Health and Trinity Senior Living Communities in behaviors, practices, and decisions.

Consistently demonstrate (leads by example) Sanctuary Values to all internal and external customers (residents, visitors, volunteers, and associates.) Create and maintain an atmosphere of warmth, propagating a calm environment throughout the community.

Execute assignments in a culture that is shared and collaborative across all divisions within TSLC.

Perform all assigned tasks in accordance with our established policies and procedures, and as instructed by your supervisors. Follow work assignments, and/or work schedules in completing and performing your assigned tasks.

Supports the admission, transfer, and discharge process for the Resident.

Assist Elders with daily living functions such as dental care, feeding, bathing, dressing/undressing, nail care, hair care, and shaving according to expressed preference.

Assist with lifting, turning, moving, positioning, and transporting residents into and out of beds, chairs, bathtubs, wheelchairs, lifts, etc.

Perform restorative and rehabilitative procedures as instructed. Provide daily Range of Motion Exercises. Record data as instructed. Answer Resident calls promptly.

Follow established safety precautions in the performance of all duties (i.e., exposure to body fluids, lifting, transferring, use and disposal of personal protective equipment).

Wear and/or use safety equipment and supplies (e.g., gait belt, mechanical lifts, etc.) when lifting or moving residents in accordance with plan of care.

Report all changes in the Resident's condition to your supervisor/designee as soon as practical.

Maintain the confidentiality of all resident care information. Ensure that all nursing care is provided in privacy.

Enters information and documentation accurately in Care Tracker in accordance with company policy, practice and standards.

Follow established End of Life Procedure.

Attend and participate in scheduled training, in-service training, mandatory annual in-service training and educational classes as required/needed.

Report occupational exposures to blood, body fluids, infectious materials, and hazardous chemicals in accordance with the community policies and procedures.
MINIMUM QUALIFACTIONS
High School Diploma or equivalent.

Must possess a current, unencumbered, active certification to practice as a Nursing Assistant in this state or certificate of completion of state approved nurse aide training program.

Minimum of one-year experience within a healthcare setting preferred.

Previous experience working in long-term care or with the geriatric population preferred.

Must possess superior customer service skills and professionalism. 6. Must possess outstanding verbal and written communication skills.

Ability to adapt to ongoing change and work in a fast-paced, customer-driven environment

Possesses interpersonal and relationship building skills to work in a cross-functional team as well as the ability to work with residents based on their cognitive ability.

Self-starter, highly motivated with a high productivity level.

Possesses a high degree of personal accountability, responsibility and strong decision making abilities.

Must possess the ability to plan, organize, develop, implement and interpret programs, goals, objectives, policies and procedures of the organization.
Trinity Health's Commitment to Diversity and Inclusion
Trinity Health employs about 133,000 colleagues at dozens of hospitals and hundreds of health centers in 22 states. Because we serve diverse populations, our colleagues are trained to recognize the cultural beliefs, values, traditions, language preferences, and health practices of the communities that we serve and to apply that knowledge to produce positive health outcomes. We also recognize that each of us has a different way of thinking and perceiving our world and that these differences often lead to innovative solutions.
Trinity Health's dedication to diversity includes a unified workforce (through training and education, recruitment, retention and development), commitment and accountability, communication, community partnerships, and supplier diversity.
Trinity Health is one of the largest multi-institutional Catholic health care delivery systems in the nation, serving diverse communities that include more than 30 million people across 22 states. Trinity Health includes 94 hospitals, as well as 109 continuing care locations that include PACE programs, senior living facilities, and home care and hospice services. Its continuing care programs provide nearly 2.5 million visits annually.
Based in Livonia, Mich., and with annual operating revenues of $17.6 billion and assets of $24.7 billion, the organization returns $1.1 billion to its communities annually in the form of charity care and other community benefit programs. Trinity Health employs about 133,000 colleagues, including 7,800 employed physicians and clinicians.
Committed to those who are poor and underserved in its communities, Trinity Health is known for its focus on the country's aging population. As a single, unified ministry, the organization is the innovator of Senior Emergency Departments, the largest not-for-profit provider of home health care services — ranked by number of visits — in the nation, as well as the nation's leading provider of PACE (Program of All Inclusive Care for the Elderly) based on the number of available programs. For more information, visit www.trinity-health.org . You can also follow @TrinityHealthMI on Twitter.