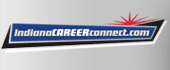 Job Information
Smile Programs

Dental Assistant

in

South Bend

,

Indiana
Overview
One-of-a-kind experience….. Rewarding Career
No Evenings...No Weekends...Summer's Off!
Indiana Dental Outreach, a school-based mobile dental company, is seeking a Dental Assistantin theElkhart, IN area and neighboring cities to help provide dental services to the children within our Indiana schools.
The practices we service primarily focus on children who suffer from poor hygiene and who may also not have easy access to dental care. We truly believe in the importance of this mission and would welcome you as part of the team…and the children in our Indiana schools will too!
If you are interested in our mission and want to learn more about this opportunity, please email your resume & contact information to Eric directly at elacolla@mobiledentists.com (BCOGSWELL@mobiledentists.com) . Or apply directly online and we will review your application ASAP.
Full Time (M-F)
Smile Programs Offers:
No Evenings, No Weekends and Summers off!

Working a school day schedule (around 5 – 7 hours); on average between 7:00 A.M. – 4:00 P.M.

Travel Pay

Excellent benefit packages

Competitive compensation

State-of-the-art portable dental equipment

Latest technology & digital radiography

Dental Assistant Qualifications:

X-Ray Certification

CPR/BLS certification

Working experience as a Dental Assistant

Digital X-ray Imaging experience

Valid driver license, reliable transportation and a willingness to travel to schools across counties

Works well with children

Team player and able to work on a small team

Ability to lift up to 50 lbs (for setting up equipment)
Who We Are
Smile Programs is the nation's leading in-school dental program founded almost two decades ago by two moms, who happen to also be dentists. The founders saw a tremendous need among underserved school aged children who did not have easy access to dental care and who often suffered from poor oral hygiene, tooth decay, pain and associated medical problems. Knowing that many parents could not take their children to the dentist due to issues including time off from work and transportation challenges, they sought to bring the care to the need. Today, through its dental partners, Smile Programs provides preventative and restorative care to approximately 500,000 children per year.
Tooth decay is the most common, and preventable disease among children, more common than asthma. In fact, each year, over 51 million school hours are lost due to oral health related issues.
Smile Programs affiliates with state licensed dentists, hygienists and assistants who use state-of-the-art portable equipment to provide all services onsite, directly in the school or in a self-contained mobile dental facility on site at the school. If portable equipment is used, classrooms, auditoriums or other school venues are literally transformed into fully functional dental offices for the day. Our expertise, obtained through years of experience bringing mobile dental care to schools, as well as through our highly qualified staff, enables us to bring exceptional care with minimal disruption to the normal school routine.
Smile Programs is currently active in 20 states and has ongoing strategic partnerships with over 8,000 school districts, including 21 of the 25 largest school districts in the country.
Given the ongoing lack of access for many underserved children across the country, our services are in great demand and we are always looking for caring, compassionate professionals to join our team and play their part in making a difference in the lives of today's underserved children.
Rewarding Work. Competitive Compensation. Smile Programs.
Smile Programs is an Equal Opportunity/Affirmative Action employer. All qualified applicants will receive consideration for employment without regard to race, color, religion, sex, national origin, disability, gender identity, sexual orientation or protected veteran status.
Job LocationsUS-IN-Elkhart | US-IN-South Bend
Company Indiana Dental Outreach
Job Type Full-Time
Category Dental Assistant