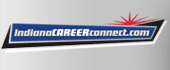 Job Information
Mercy Medical Center Clinton

Coding Specialist - MGPS Revenue Integrity - Full-Time

in

South Bend

,

Indiana
Employment Type:
Full time
Shift:
Day Shift
Description:
JOB SUMMARY
Responsible to ensure accurate CPT, HCPCS and/or ICD-10 documentation for the patient billing process. Responsible for educating colleagues and providers in accurate documentation of services performed and using the appropriate codes representing those services. Maintains documentation regarding charge capture processes. Performs regular reviews of process adherence and identify missing charges. Coordinates with key stakeholders regarding impacts of system change requests and upgrades to processes to ensure capture accuracy. Provides oversight of charge reconciliation processes for assigned departments; ensuring daily and appropriate monthly reconciliations are occurring. Knowledgeable in payer-specific coding guidelines to ensure accurate revenue capture.
Performs charge entry, charge approvals, and/or quality charge reviews; including but not limited to, appending modifiers and checking clinical documentation. Work closely with Revenue Integrity staff and providers to educate on improved documentation to support coding.
JOB DUTIES
Actively demonstrates the organization's mission and core values and conducts oneself at all times in a manner consistent with these values.

Knows and adheres to all laws and regulations pertaining to patient health, safety and medical information.

Responsible for coding and/or validation of charges for more complex service lines, advanced proficiencies in surgical or specialty coding practice.

Reviews chart, including nursing notes, physician orders, progress notes, and surgical or specialty notes thoroughly to interpret and validate and/or extract all charges. Ensures each chart is complete according to
Page 2 of 4 C0288 - Revenue Integrity Coding Specialist – Medical Groups
specified guidelines. Ensures charges captured on the correct patient, correct encounter, correct date of service, with any required modifiers.
Reviews documentation, abstracts data and ensure charges/coding are in alignment with in AMA and Medicare coding guidelines. Ensures medical documentation and coding compliance with Federal, State and Private payer regulations. a. Performs coding functions, including CPT, HCPCS II, ICD-10 assignment, documentation review and claim denial review
b. Evaluates medical record for potential Quality Reporting when necessary
c. Responsible for proofing daily charges for accuracy and clean claim submission
d. Responsible for balancing charges and adjustments
e. Maintains productivity standards
f. Maintains compliance with regulatory requirements
Queries provider when documentation is lacking or unclear, such as diagnosis specificity.

Responsible for denial coordination with Patient Business Service (PBS) centers, including analysis of clinical documentation, assisting in appeals, root cause analysis and tracking as needed.

Educates clinical staff on need for accurate and complete documentation to ensure revenue optimization and integrity.

Performs outpatient clinical documentation improvement review (acute only) as needed.

Performs research on charges and communicate findings to intra and inter-departmental colleagues.

Maintains a minimum productivity and quality standard, based on service line and charge type; including but not limited to, chart review, charge extraction, E&M level assignment and charge entry.

Documents lessons learned and works with colleagues in Revenue Integrity department on creating standard charge capture and process reference materials. Assists with project initiatives to deploy information and provides education.

Reviews and responds to various quality reports, including reports that identify missing charges, duplicate charges, late charges, etc. Maintains and update required reference logs and other reporting tools. May develop and present information to various stakeholders.

Performs daily reconciliation processes, identifies duplicate charges and initiates appropriate communications when there are documentation and/or charge deficiencies or charge errors as needed.

Maintains patient confidentiality.

Performs other duties consistent with purpose of job as directed.

Maintains "Certified Professional Coder" Credentials / Skill Level and Proficiency by: a. Retains membership in Professional Organizations
b. Meets annual CEU requirement to uphold credentials
c. Participates in Seminars and Continuing Education pertinent to areas of job responsibility
d. Keeps current on Federal, State and Payer-Specific Coding Rule
e. Utilizes all available resources including online coding information
f. Participates and Collaborates with the Internal Audit Team on issues that could impact code assignment
g. Attends any mandatory departmental or Trinity meetings/education
JOB SPECIFICATIONS AND CORE COMPETENCIES
Education: High school diploma or equivalent combination of education and experience.
Licensure: Licensure / Certification: RHIA, RHIT, CCS, CPC/COC or other coding credential required.
Experience: Minimum three (3) years of relevant coding and charge control work experience in a Hospital and/or Physician Practice environment and experience in revenue cycle, billing, coding and/or patient financial services. Strong working knowledge of medical terminology, data entry, supply chain processes, hospital and/or Medical Group practice operations. Page 3 of 4 C0288 - Revenue Integrity Coding Specialist – Medical Groups
Other Job Requirements:
Must possess a demonstrated knowledge of clinical processes, clinical coding (CPT, HCPCS, ICD-9/10, revenue codes and modifiers), charging processes and audits, and clinical billing. Strong understanding of various medical claim formats.
Knowledge of clinical documentation improvement processes strongly preferred.
Strong knowledge of Ambulatory Payment Classification (APC), and Outpatient Prospective Payment System (OPPS) reimbursement structures and pre-bill edits including Outpatient Coding Edits (OCE)/Correct Coding Initiative (CCI) edits and Discharged Note Final Billed (DNFB).
Ability to perform charge capture processes, including understanding technical integration of electronic medical record and the automation of charge triggers, and ability to investigate charge errors accordingly. Epic experience desired
Experience and knowledge of working on appeals for insurance denials and identifying root cause
Knowledge of Hospital and/or Physician group practice revenue cycle front-end functions such as patient registration/eligibility verification, authorizations, provider payment enrollment and back-end functions that may impact charge related errors.
Ability to organize and to prioritize work in a diverse, fast-paced environment while working on multiple projects simultaneously.
Strong problem-solving skills, analytical abilities, excellent interpersonal, verbal and written communication skills. Ability to communicate effectively with other departments, including leadership, for the areas of charge capture, HIM, PBS and other key stakeholders.
Knowledge of billing and regulatory guidelines as related to charging and other revenue cycle processes and ability to assist clinical departments and/or physician practices with changes to their charging practices based on guidelines.
Experience with MS Excel, Word and PowerPoint preferred.
Must be comfortable operating in a collaborative, shared leadership environment.
Assigned hours within your shift, starting time, or days of work are subject to change based on departmental and/or organizational needs.
Trinity Health's Commitment to Diversity and Inclusion
Trinity Health employs about 133,000 colleagues at dozens of hospitals and hundreds of health centers in 22 states. Because we serve diverse populations, our colleagues are trained to recognize the cultural beliefs, values, traditions, language preferences, and health practices of the communities that we serve and to apply that knowledge to produce positive health outcomes. We also recognize that each of us has a different way of thinking and perceiving our world and that these differences often lead to innovative solutions.
Trinity Health's dedication to diversity includes a unified workforce (through training and education, recruitment, retention and development), commitment and accountability, communication, community partnerships, and supplier diversity.
Trinity Health is one of the largest multi-institutional Catholic health care delivery systems in the nation, serving diverse communities that include more than 30 million people across 22 states. Trinity Health includes 94 hospitals, as well as 109 continuing care locations that include PACE programs, senior living facilities, and home care and hospice services. Its continuing care programs provide nearly 2.5 million visits annually.
Based in Livonia, Mich., and with annual operating revenues of $17.6 billion and assets of $24.7 billion, the organization returns $1.1 billion to its communities annually in the form of charity care and other community benefit programs. Trinity Health employs about 133,000 colleagues, including 7,800 employed physicians and clinicians.
Committed to those who are poor and underserved in its communities, Trinity Health is known for its focus on the country's aging population. As a single, unified ministry, the organization is the innovator of Senior Emergency Departments, the largest not-for-profit provider of home health care services — ranked by number of visits — in the nation, as well as the nation's leading provider of PACE (Program of All Inclusive Care for the Elderly) based on the number of available programs. For more information, visit www.trinity-health.org at http://www.trinity-health.org/ . You can also follow @TrinityHealthMI on Twitter.