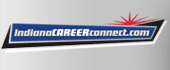 Job Information
LifePoint Health

Nurse Aide - MedSurg FT

in

Scottsburg

,

Indiana
Full-Time, 4:00pm - 12:30am.
Provides direct patient care under the supervision of the licensed nursing staff within the scope of practice and according to established policy and procedure. Contributes to the safe and efficient operation of Nursing Service.
This document is only a job description/performance appraisal that states the performance expectations of this position and provides a tool for rating performance. The major responsibilities for this position have been listed below. At times the employee may be assigned other duties.
Evidence to support the annual evaluations given on this form will be found in peer/colleague input and management observation.
This document defines major job responsibilities and performance expectations and serves as a tool for evaluation performance. However, it is not intended to be all inclusive as other duties may be assigned as necessary.
Education: High School diploma or GED
Required Experience: Prior experience preferred
Licensure: CNA certification preferred, BLS required * * Equipment: Beds, stretchers, carts, monitors, scales, computers
Job: *Please select a valid job field
Organization: *Scott Memorial Hospital
Title: Nurse Aide - MedSurg FT
Location: Indiana-Scottsburg
Requisition ID: 7464-855