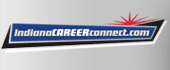 Job Information
LifePoint Health

Medical Assistant/CMA/LPN

in

Scottsburg

,

Indiana
Full-Time Monday - Friday
Skills: Must be able to take vital signs, give injections, and perform phlebotomy functions as needed. Knowledge of medical terminology, anatomy, physiology, and pathophysiology; familiarity with health care systems, regulations, policies, and functions and understanding of documentation standards required. Knowledge of equipment, supplies, and materials needed for medical treatment and understanding of basic laboratory procedures including preparation and screening as well as knowledge of infectious disease management and control and safety standards required.
Equipment: Computer, telephone, stethoscope, otoscope, digital thermometer, needles/syringes, photocopier, electronic medical records, centrifuge, ear-washing instruments, blood pressure cuff, speculums, and other nursing items. May involve use of walkers, wheelchairs, pulse oximetry, and oxygen tanks.
Qualifications - External
*Education: *Graduate of state approved school of practical nursing or medical assistant preferred.
*Required Experience: * Three years medical office experience preferred.
*Licensure: * Licensed in the State of Indiana if LPN or CMA.
Job: *Please select a valid job field
Organization: *Scott Physician Group
Title: Medical Assistant/CMA/LPN
Location: Indiana-Scottsburg
Requisition ID: 7464-907