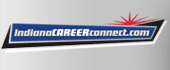 Job Information
Reid Health

Student Nurse-Pt Care Technician

in

Richmond

,

Indiana
This unit is unique in that it treats patients with psychiatric and medical conditions. This unit specializes in psychiatric assessments, treatment and training on therapeutic interventions, case management and resource linkage for patients. The pace of this unit is fast and the team works closely together. Following successful completion of clinical lab check offs of an accredited RN or PN program. Under the supervision and guidance of a Registered Nurse (RN) the Student Nurse Tech is responsible to provide daily services involving basic care for patients as well as other assigned unit duties. Must be able to demonstrate the knowledge and skills to provide care appropriate to the age of the patient served. Patient care activities are limited to those listed within this position description.
Obtains and records vital signs and other measurements.

Completes baths, skin care and personal hygiene (ADL's) including backrubs.

Assures fluids and foods are available, assists with feeding activities and records patient's intake and output.

Assists with patient admissions/transfers/discharges.

Sets up room for admission (including isolation rooms).

Promptly responds to patient care needs, requests and call lights.

Independently proceeds with daily routine without delay.

Applies ice packs, restraints (after RN initiation), and binders.

Obtains specimen collection as directed and empties appropriate drainage devices.

Performs post-mortem care.

Performs urinary catheter care.

Assembles equipment and supplies in preparation for various diagnostic or treatment procedures performed by physician or nurse.

Reports information and observations promptly to the appropriate nurse.

Shares responsibility for preparation, proper use and care of equipment and supplies and for neatness and cleanliness of unit.

Empties linen hampers.

Administers sitz baths.

Assists patients with bedpans and urinals.

Performs shave preps.

Removes Foley catheters.

Discontinues peripheral IV's.

Subsequent dressing changes after initial dressing change by RN.

Wound VAC application under direct RN supervision.

Suture removal.

Staple removal.

Insert Foley catheter.

Foley catheter irrigation (at the direction of an RN).

Flushing of eyes (ED only).

Flushing of ears (ED only).

Visual acuity checks (ED only).

EKG's (ED only).

Placement of patient on cardiac monitor/telemetry.

Nasal swab.

Throat swab.

Placement of patient on oxygen.

Admission history.

Home Medication List completion (SNT only).

Apply AED.

Apply plexipulses and SCD's (at the direction of an RN).

Perform Point of Care Testing or carbohydrate counting.
Education Required: Completion of clinical lab check offs from an accredited RN program and letter from accredited RN program verifying good standing
Varied shifts. Registry/PRN.
Requisition ID: 2020-6178
Street: 1100 Reid Pkwy
Schedule Details: Varied shifts. Registry/PRN.