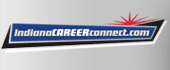 Job Information
Reid Health

Rehabilitation Aide

in

Richmond

,

Indiana
The Rehabilitation Services Aide performs a variety of duties related to patient care, clerical functions, and miscellaneous tasks to enhance the delivery of care to patients. Preparation of equipment and treatment areas, disinfection and cleaning, ordering and stocking supplies and general clerical tasks are primary functions.
Transport patients to, from, and within the department as needed. This may include transferring patients to and from wheelchairs, beds, whirlpools, etc.

Assist with patient treatments as directed by therapists or assistants.

Prepare patients, equipment, and treatment areas as directed. May include setting up equipment or patient without initiating treatment.

Monitor patients during treatment, assisting as needed. Summon appropriate person if signs of patient need or equipment malfunctions are present.

Turn off and puts away equipment at end of treatment. Notify therapist or assistant that treatment has been completed.

Fill portable oxygen containers as needed.

Disinfect mats, toys, and other equipment and facilities between and after patient treatments.

Observe patients awaiting therapy or transportation to note any extended waiting time, signs of illness, patient needs, etc. and handle situations appropriately.

Retrieve used Rehabilitation Services equipment from nursing units (Soiled Utility areas) and disinfect.

Clean items in the department Soiled Utility area. Return soiled utensils to Material Processing at least weekly.

Maintain knee CPM units with pads ready for immediate use.

Perform clerical assignments such as copying, making telephone calls or completing documentation as requested by therapists or departmental management.

Prepare whirlpools and assist with hydrotherapy treatments as requested. Will be solely responsible for whirlpool preparation and disinfection on assigned weekends.

Maintain cleanliness of work conditioning, aerobic, and modalities treatment areas.

Maintain adequate linen stock in assigned areas. Notify Linen Services of linen needs.

Remove soiled linen when bags are 2/3 full.

Maintain treatment tables with clean sheets, pillowcases, gowns.

Launder gait belts and hydrocollator pack covers monthly or as needed.

Prepare and disinfect whirlpool tanks and pulsavac's.

Read and adjust temperatures of hydrocollator and refrigerators, splint pan, and paraffin bath daily and record on appropriate logs. Check status of AED daily and record appropriately.

Maintain clinical supply inventory. Process purchase requisitions and packing slips, check deliveries, and store and retrieve items.

Responsible for cleaning, organizing, and stocking supplies in and straightening assigned areas. This involves disinfecting equipment and toys, cleaning mats and refrigerators, stocking linen and removing soiled linen, and keeping the areas organized.

Submit work orders for appropriate repairs.

Perform miscellaneous errands as needed or directed.

Perform minor equipment repair and maintenance as needed. Submit work orders for appropriate repairs.

Assist with telephone coverage and other duties as assigned in front office when requested.

Greet, direct, and assist patients and visitors in and to the department.

Assist with filing and other clerical tasks as directed.

Upon request, adjust hours and/or responsibilities in the absence of other office or aide staff.
LICENSURE/CERTIFICATION: Must maintain active CPR certification.
Education: Completion of job-specif training
Day Shift. 40 hours weekly.
Requisition ID: 2020-6807
Street: 2021 Chester Blvd