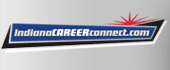 Job Information
Reid Health

Registered Respiratory Therapist

in

Richmond

,

Indiana
The Registered Respiratory Therapist (RRT) assumes responsibility and accountability for performing a wide variety of respiratory therapeutic and diagnostic services in accordance with established departmental policies. The therapist will provide support for other healthcare members by assisting in transporting, positioning and moving patients. The therapist will perform universal task as assigned such as answering the telephone, cleaning of equipment and checking for supplies. Contacting the respiratory clerk or Material Handling for re-ordering supplies that are low in count or out completely. The therapist will also be able to initiate all appropriate paperwork and retrieve records if necessary
Identifies physical, social and psychological needs of the patient, family, and significant other as part of the patient assessment.

Establishes priorities of care.

Charts legible, concise narrative notes that reflect the patient's response to care given according to respiratory policy & procedures.

Transcribes and implements physician orders accurately as well as compiles test results on patients to be forwarded to the physician.

Utilizes policies, procedures, protocols and standards of care for Respiratory Care.

Recognizes the need for and performs appropriate measures in emergency situations. Initiates airway management, intubation and CPR when indicated.

Responds to and performs assigned duties at all emergency situations throughout the hospital.

Initiates, monitors, and manages non-invasive as well as invasive ventilation. Initiates ordered weaning from mechanical ventilation and makes recommendation for ventilator management. Responsible for the establishment of the appropriate mechanical ventilation.

Initiates and monitors approved respiratory therapy protocols that are ordered by a physician.

Performs routine respiratory modalities for critical care patients; provide critical care to the post cardiovascular open heart patient.

Performs routine respiratory care modalities for all non-critical patients.

Assumes responsibility and accountability for a wide variety of cardiopulmonary and universal tasks as assigned.

Responsible for set- up and management of oxygen therapy.

Performs bedside diagnostic procedures to assist in patient evaluation of cardiopulmonary status.

Provides critical care and airway management at high-risk and C-section deliveries.
Licensure Required: Licensure in the State of Indiana as a Respiratory Care Practitioner is required.
Certifications Required: Must be Registered by the National Board of Respiratory Care, Current certification in Advanced Cardiac Life Support (ACLS) is required as part of the intubation competency. Competency must be maintained after initial training and Pediatric Advanced Life Support (PALS) is optional, Certified in Neonatal Resuscitation required within one year of employment/promotion into a position. Competency must be maintained after initial training.
Night Shift. 36 hours weekly. 6:00p - 6:30a
Requisition ID: 2020-6931
Street: 1100 Reid Pkwy