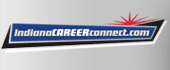 Job Information
Reid Health

Polysomnography Technician

in

Richmond

,

Indiana
The Registered Polysomnography Technician (RPSGT) assumes responsibility and accountability for performing a wide variety of sleep diagnostic and therapeutic services in accordance with established departmental policies. The technician will provide support for other healthcare members by assisting in transporting, positioning and moving patients. The technician will perform general tasks as assigned such as answering the telephone, cleaning of equipment and checking for supplies and/ contacting the respiratory clerk or Material Handling for re-ordering supplies that are low. The technician will also be able to initiate all appropriate paperwork and retrieve records as needed. Other tasks include electrode and sensor placement as well as room turnover.
Patient care responsibilities are assigned to the staff member in accordance with the degree of supervision needed by the individual and its availability. The RSPGT is assigned clinical, diagnostic testing and/or supervisory responsibilities based on educational preparation, licensing laws and regulations, competency and patient needs. "Patient needs" based assignments are made in accordance with the complexity and dynamics of the condition of each patient, and the complexity of the assessment required by the patient. This includes the type of technology employed in providing care and factors that must be considered to make appropriate decisions regarding the provision of care.
The Registered Polysomnography Technician is qualified to carry out responsibilities assigned for: outpatient diagnostic/therapeutic sleep disorders for ages 12 years to adult and geriatric.
Clinical assignments are made in accordance with individual competency and the type and age of the patients. (Refer to competency checklist specific to the area assigned)
The RPSGT with clinical knowledge and experience may be responsible for determining a staff member's current clinical competence and the assignment of care responsibilities.
Successful completion of Reid Hospital orientation and competency based skills appropriate for the job. Individual performance and competency based skills are maintained through ongoing assessment of competence and educational activities. Written evaluations are done on an annual basis.
· 18 months of medical experience in a hospital or clinic setting is preferred.
· 6 months experience in a Sleep Lab is preferred.
· Registered by the National Board of Polysomnography Technicians is preferred.
· Certified or Registered by the National Board of Respiratory Care preferred.
· A calm, pleasant, professional demeanor is expected.
· Must have the ability to work cooperatively with all staff, physicians and departments.
· Must be committed to Patient Satisfaction and Patient Safety.
· Current certification in cardiopulmonary resuscitation.
· Completion of the basic cardiac arrhythmia class preferred.
· After qualifications are met according to the AASM guidelines, full time employees will have one year to become a Registered Polysomnography Technologist. After that year, their position will be reassessed for an extension in time or dismissal.
Night shift. 40 hours weekly. 8:30p - 6:30a.
Requisition ID: 2020-6761
Street: 1100 Reid Pkwy