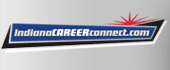 Job Information
Reid Health

Patient Safety Observer

in

Richmond

,

Indiana
The Patient Safety Observer (PSO) utilizes MedSitter remote patient safety audio and video monitoring technology, to remotely observe patient safety and functions at the direction of the Registered Nurse.
Provides one-on-one companionship/supervision with patients via the MedSitter technology.

Proactively redirects patients via MedSitter technology.

Notifies leadership and care team of any patients failing the MedSitter program.

4 or more Staff Assist Alarms within 30 minutes (unless there is a removable trigger that would remedy the patient's responses)

Excessive Verbal Redirections requiring the PSO to focus less on other monitored patients to continue to redirect.

Excessive need to call staff to assist the patient in the patient room.

Utilizes Staff Assist Alarm appropriately and proactively.

Verbally redirects patient as needed.

Checks in with patients either verbally or with audio once per hour.

Communicates escalated patient behavior to the bedside care team in a timely manner.

Provides privacy when requested by patient care team.

Provides feedback to the RN regarding patient care and reports changes in patient status; ensures equipment malfunctions are reported to the appropriate department.
Education Required: High School Diploma
Cerification Required: BLS Certification
Night shift. 36 hours weekly. 6:00p - 6:00a.
Requisition ID: 2020-7103
Street: 1100 Reid Pkwy