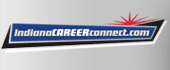 Job Information
Reid Health

Patient Access Registrar

in

Richmond

,

Indiana
Under the direction of the Manager/Supervisor, Patient Access Services, the Registration Registrar is responsible for entering all demographic and insurance information required by registering patients via EPIC for the Emergency Department Area. The Registrar is also responsible for registering Direct Admits, Mother Baby Care Center, along with Outpatient Labs and Radiology orders after hours and on the weekends. This staff will interact with volunteers, patients, family members, guests, physicians and their staff, board members, vendors, etc. This position will be one of the 'first' contact with our customers as they enter the Emergency entrance of the hospital. Constant monitoring of all activities in this area is a vital role assigned to the registration staff in this location.
Completes Registration for Emergency Department, Direct Admits, Mother Baby Care Center, along with Labs and Radiology after hours and weekends.

Working in a high stress environment, respond accurately and courteously to all customer.

Interviews patient, guarantor, and/or medical Power of Attorney if patient is unable to respond to obtain and verify all required information for a complete admission/ registration.

Collects photo ID and Insurance Card if available. Scan patient insurance card and photo ID into Encounter record

Verifies Insurance utilizing EPIC RTE link

Corrects Errors utilizing EPIC work lists

Obtains necessary signatures, based on responsibility of patient, of consent for treatment, along with Important Message from Medicare and/or TriCare

Collects Medicare Secondary Payer info from all Medicare Patients utilizing the MSP Questionnaire

Asks Patient if they want to be listed in the Directory

Greets Patient upon arrival and/or meeting

Utilizes Vocera to communicate with management and/or fellow registrars

Kindly but assertively asks for co-insurance and/or deductible on applicable encounters

Maintain a neat and orderly registration area

Evening Shift. 11a - 11p, some weekdays, every other weekend and some holidays.
Requisition ID: 2021-8055
Street: 1100 Reid Parkway