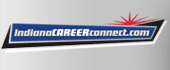 Job Information
Reid Health

Multi-Skilled Associate

in

Richmond

,

Indiana
The Multi-skilled Associate is responsible for stocking supplies, linens, fluid and blanket warmers as well as participating in general cleaning and room turnovers. The Multi-Skilled Associate will be required to stock/clean anesthesia carts and equipment (i.e. anesthesia carts, block carts, anesthesia gas machines, blood warmer, infusion pumps, central lines, patient warming devices, intubation carts, and the Malignant hyperthermia carts needed within Reid Outpatient Surgery and Endoscopy (ROSE) and the main OR. He/she will also stock and clean anesthesia supplies/equipment for MRI, MBCC, and Interventional Radiology; maintain, order, distribute and par anesthesia supplies and charge to the appropriate cost centers; troubleshoot anesthesia equipment malfunctions; set-up central lines and arterial lines for all anesthesia providers. The Multi-Skilled Associate must be able to demonstrate the knowledge and skills to provide care appropriate to the age of the patient served as they will be required to transport surgical patients.
Promote Mission Statement and C.A.R.E principles of organization.

Distribute daily schedule to OR at the start of the day.

Review preliminary surgery schedule and gather general OR equipment as well as anesthesia equipment as needed and transports to appropriate OR.

Set-up arterial line.

Maintain medical gas tank on anesthesia machine, check expiration dates, re-order all tanks.

Maintain order and distribute par level anesthesia supplies.

Maintain and refill anesthesia gas vaporizers.

Troubleshoot anesthesia equipment malfunctions.

Clean and re-stock anesthesia carts, intubation cart, pediatric cart, malignant hyperthermia cart, and regional block cart weekly and as needed.

List and label anesthesia supplies in storage area.

Use safe methods of handling equipment.

Obtain supplies, equipment and IV supplies.

Assist with case turnovers.

Accept altered assignments and handle interruptions in routine effectively.

Complete work order.

Complete Healthstream requirements as assigned.
Education Required: High School diploma or GED
Experience Required: Requires basic proficiency in MS Office (Excel, Word,Powerpoint) Knowledge of Medical Terminology, Anatomy, and Physiology
Day shift. 40 hours weekly. 9:00a-5:30p.
Requisition ID: 2021-7890
Street: 1100 Reid Pkwy