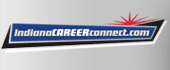 Job Information
Reid Health

Multi-Skilled Associate

in

Richmond

,

Indiana
Under the supervision and guidance of a Registered Nurse (RN), the Multi-Skilled Associate is responsible for stocking supplies, linens, fluid and blanket warmers as well as participating in general cleaning and room turnovers. The Multi-Skilled Associate will be required additionally, to stock/ clean anesthesia carts and equipment (i.e. anesthesia carts, block carts, anesthesia gas machines, blood warmer, infusion pumps, central lines, patient warming devices, difficult intubation carts, and the Malignant hyperthermia carts needed within Reid Outpatient Surgery and Endoscopy (ROSE), and the main OR.The Multi-Skilled Associate will also stock and clean anesthesia supplies/equipment for MRI, MBCC, and Interventional Radiology, maintain, order, distribute and par anesthesia supplies and charge to the appropriate cost centers; trouble shoot anesthesia equipment malfunctions; set up central lines and arterial lines for all anesthesia providers. Multi-Skilled Associate's must be able to demonstrate the knowledge and skills to provide care appropriate to the age of the patient served as they will be required to transport surgical patients.
Distributes daily schedules to OR's at the start of the day.

Reviews preliminary surgery schedule and gathers general OR equipment as well as anesthesia equipment (i.e. anesthesia supplies, anesthesia machines, ancillary anesthesia monitors, blood warmer, infusion pumps, central lines kits, bair hugger, spinal kits, etc.) as needed and transports to appropriate OR. Sets up arterial lines as needed.

Maintains medical gas tanks on anesthesia machines, checks expiration dates and re-orders all tanks as necessary.

Maintains orders and distributes par level of anesthesia supplies.

Maintains and refills anesthesia gas vaporizers as needed.

Troubleshoots anesthesia equipment malfunctions.

Cleans and re-stocks anesthesia carts, difficult intubation cart, pediatric cart, malignant hyperthermia cart, and regional block cart weekly and as needed

Lists and labels anesthesia supplies in storage area.

Respects the privacy and confidentiality of the patient.

Uses safe methods of handling equipment and uses supplies judiciously. Initiates emergency measures as directed; BLS (Exception: ROSE Surgical NCA)..

Complies with established hospital and departmental infection control guidelines.

Obtains supplies, equipment and IV supplies as needed.

Assists with lifting, turning, moving, positioning and transportation of patients. (exception: ROSE NCA)

Accepts altered assignments and handles interruptions in routine effectively.

Accountable for attending continuing education programs, mandatory inservices, and documenting attendance in Health Stream. Minimum requirements: Annual Health Stream inservices, PPD testing, skills week competency completion.

Participates in quality assessment and improvement activities.

Participates in self-evaluation regarding unit/department/service area goals and strategic plans.

Actively participates on selected committees/task forces for the purpose of exchanging information.

Accountable for adherence to standards set forth by Indiana State, HFAP, and other regulatory agencies.
Education Required: High school diploma or GED equivalent
Experience Preferred: Experience working in a health care setting.
Day shift. 40 hours weekly. 10:00am-6:30p.
Requisition ID: 2020-6144
Street: 1100 Reid Pkwy