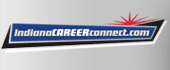 Job Information
Reid Health

Mgr-Microbiology

in

Richmond

,

Indiana
The manager acts as the technical supervisor for the molecular testing, microbiology, and serology areas. The manager performs a wide variety of administrative, fiscal, and technical activities to ensure the efficient operation of the microbiology services. The manager is responsible for the supervision of all testing personnel assigned to the microbiology services. The microbiology manager functions as a consultant to the medical staff as well as other health care providers. They are responsible for Outreach activities in addition to inpatient and outpatient matters as relates to microbiology testing responsibilities throughout the Reid Health system. Within the Infection Control Program, the manager is responsible for the collection, assessment, and analysis of data regarding nosocomial infections, outbreaks and infection prevention. The manager works with the pharmacy department in establishing the antibiotic formulary and disseminating antimicrobial information to the medical staff.
The manager is also responsible for monitoring laboratory processes through objective assessment and problem identification, coordinating and planning laboratory quality improvement activities, coordination and implementation of laboratory quality management, and quality control. The manager also coordinates activities of laboratory staff to assure compliance with regulatory standards and assumes responsibility and accountability of following established policies of the hospital and the laboratory department utilizing the C.A.R.E. principles as defined by the Mission Statement of the hospital.
Present in the laboratory a minimum of forty (40) hours per week. Works extra hours as needed.

Must be available to the laboratory on an as needed basis to provide supervision as specified. This must be via on-site, telephone, or electronic consultation.

Assists technical staff during staffing shortages and heavy workload periods.

Troubleshoots equipment and procedures when necessary.

Handles all complaints regarding service problems in sections of responsibility.

Accountable for productivity in sections of responsibility.

Coordinates ordering supplies and determines the most efficient and economical utilization of supplies in accordance with laboratory policy.

Makes recommendations to Director of Laboratory Services regarding purchase of capital equipment. Completes pro forma and prepares budget request for capital equipment as directed by the Director of Laboratory Services.

In conjunction with Director of Laboratory Services, develops and recommends department operating budget. Ensures that department operates within budget.

Manages and directs the department's interaction with colleges, training programs, and individual students.

Creates an environment where patient and customer satisfaction is exemplary.

Makes recommendations to the Director of Laboratory Services and/or Pathologists regarding changes and/or additions to laboratory test manual.

Investigates the marketability of current procedures and develops new procedures that would be feasible to offer to other hospitals, businesses, or industry.

Keeps abreast of new medical advances and integrates new developments into the laboratory's long and short range plans.

Attends the in-house Medical Education program to keep apprised of needs in the medical community.

Gives presentations to the medical staff, nursing service, and other departments as requested.

Maintains knowledge and experience to perform all functions of a medical technologist as described in the position description.

Coordinates training for students affiliated with Reid Hospital Laboratory.

Develops curriculum consistent with schools expectations that accommodates Reid Hospital's principles.

Serves as a consultant to the medical staff and is available for participation in medical education programs as requested.

Participates in management seminars programs sponsored or endorsed by the hospital and incorporates techniques presented to improve management skills.

Participates in hospital and departmental QA & I activities.

Attends laboratory manager meetings as scheduled.

Completes annual hospital-wide in-service including fire and safety training. Follows all fire, safety and infection control policies.

Rotates weekend and holiday coverage with other managers as needed.

Interfaces the laboratory with other health care providers by communicating laboratory results, clinical relationships, and therapies directly to physicians and other appropriate hospital personnel.

Participates on hospital committees and on Kaizen teams as assigned.

Participates in recommendations for merit increases, promotions, and disciplinary actions of employees working in sections of responsibility.

Assures adequate staffing for the expected workload.

Supervises staff directly in sections of responsibility.

Establishes clearly defined position descriptions for personnel.

Identifies training needs and assures that each individual performing testing receives regular in-service training and education appropriate for the type and complexity of the laboratory services performed.

Responsible for overall personnel development, training and motivation.

Interviews, hires, evaluates, and terminates employees using Reid's policies and procedures.

Motivates and encourages staff to develop teamwork

Conducts training and in-services for laboratory personnel as needed.

Communicates effectively at least monthly with employees to inform them of changes in hospital and laboratory policies and procedures and passes along other information of interest. Communications must be documented. Schedules and communicates through group meetings as needed and documents minutes.

Ensures that all laboratory personnel maintain the certification required for their assigned duties and that all continuing education requirements are completed.

Files occupational injury or illness reports appropriately.

Evaluates new procedures in the context of a clinical laboratory to assure appropriateness for the clinical use of the test results.

Verifies test procedures performed and establishing the laboratory's test performance characteristics, including precision, accuracy, linearity and verification of normal limits as required by CLIA 88.

Maintains updated procedures as needed and reviews them annually to insure that employees have current information to perform tests; develops new procedures through a formal evaluation process.

Responsible for all work performed in the sections of responsibility for all shifts

Responsible for all work performed in sections of responsibility.

Ensures completion and documentation of each of the following:

Calibration of all laboratory instruments as required.

Collection of QA data for quarterly quality reports.

Monitors instrument records for completeness:

Maintenance records

Calibration records

Quality Control records

Biannual instrument linearity

LIS Monthly Verification

Monthly review of test volumes

Responsible for proficiency testing

Enrolls and participates in an HHS approved proficiency testing program commensurate with the services offered.

Completes and reports within the required time frame.

Summarizes results upon receipt and documents investigation and action for any unacceptable PT result.

Maintains records documenting that all PT testing is handled in the same manner as patient samples.

Records date survey is received and date results are mailed or faxed.

Records data survey results received from certifying agency

Ensures that all summaries and results are reviewed and signed by manager and supervising pathologist.

Stores survey and summary reports appropriately.

Ensures that CAP Exception Reports are completed and returned to the CAP in a timely manner.

Responsible for maintaining accurate and thoroughly documented quality control, quality assurance, maintenance and service records to assure quality test results and compliance with the requirements of accreditation and regulatory agencies.

Establishes a quality control program appropriate for the testing performed

Establishes the parameters for acceptable levels of analytic performance

Ensures that the established levels are maintained throughout the entire testing process form the initial receipt of the specimen, through sample analysis and reporting of test results

Resolves technical problems and ensures that remedial actions are taken whenever test systems deviate from the laboratory's established performance.

Completes of weekly QC review.

Documents all outliers for quality assurance reports.

Ensures that patient test results are not reported until all corrective actions have been taken and the test system is functioning properly.

Compiles QC data for submission to evaluating agencies and submits reports in the proscribed manner.

Summarizes QC records for regular review by appropriate pathologist.

Maintains records as required by all accrediting and regulatory organizations.

Ensures that all quality control and instrument maintenance procedures are performed and deficiencies documented.

Maintains CAP standards for accreditation as well as standards for HFAP, Indiana Department of Health, CLIA and other agencies

Ensures that documentation is maintained for all accrediting and regulatory organizations.

Responsible for the integrity and confidentiality of laboratory reports.

Investigates any result which is inconsistent with a clinical evaluation or is questioned by a clinician.

Evaluates the competency of all testing personnel as part of performance appraisals and assures that the staff members maintain their competency to perform test procedures and report test results promptly, accurately and proficiently by:

Performs direct observation of routine test performance including patient preparation, if applicable, specimen handling, processing and testing.

Monitors recording and reporting of results.

Reviews intermediate test results or work sheets, quality control records, proficiency testing results and preventative maintenance and function checks.

Performs direct observation of instrument maintenance and function checks.

Assesses test performance through testing previously analyzed specimens, internal blind testing samples or external proficiency testing samples.

Evaluates and documents the performance of individuals responsible for high complexity testing at least semiannually during the first year the individual tests patient specimens.

Performs evaluations annually thereafter

Performs re-evaluation if test methodology or instrumentation changes prior to reporting patient results.

Accepts and completes other duties as requested by the Director of Laboratory Services, associate pathologists, or Laboratory Medical Director.

May be assigned to work in any lab throughout the Reid Health system.

Must have earned a master's degree in a chemical, physical, biological or clinical laboratory science or medical technology from an accredited institution and have at least 2 years of laboratory training and/or experience in high complexity testing within the specialty of microbiology with a minimum of 6 months experience in high complexity testing within each subspecialty or

Must have earned a bachelor's degree in a chemical, physical, or biological science or medical technology from an accredited institution and have at least 4 years of laboratory training and/or experience in high complexity testing within the specialty of microbiology with a minimum of 6 months experience in high complexity testing within each subspecialty of bacteriology.

Must have excellent oral and written communication skills.

Completion of on-the-job training on Laboratory Information System functions

Must have experience in personal computer use or be able to successfully complete in-house PC course.

Must have excellent skills in handling employee and customer issues.
Day Shift 40 hours, 8:00a-16:30p
Requisition ID: 2021-7983
Street: 1100 Reid Parkway