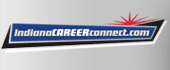 Job Information
Reid Health

Medical Transcriptionist

in

Richmond

,

Indiana
Utilizes the laboratory computer system and hospital dictation equipment to transcribe and edit pathology reports dictated by the pathologists. Be responsible for running various reports for a number of hospital departments and for accessioning all surgicals in the laboratory computer system Occasionally, the transcriptionist may be asked to assist the laboratory secretarial staff with such duties as answering the phone, looking up reports, etc. Each transcriptionist is required to fill in vacated hours due sickness and/or vacation. Every employee assumes responsibility and accountability for following established policies and procedures utilizing the C.A.R.E. principles and as defined by the Mission Statement of the hospital. Candidate must be available to work Saturdays as needed. This is a registry position.
Transcribes pathology reports from dictation by pathologist
Is adept at personal creative editing to transform what is dictated into a readable, grammatically correct report. Types patient reports with complete accuracy.

Verifies accuracy in identifying the patient by name, hospital number and other pertinent identifiers; investigates discrepancies.

Makes entries in Histology log book regarding patient name, date of surgery, doctors and type of specimen received.

Distributes finished reports to nursing units, medical records and physicians.

Bills for procedures done on pathology specimens

Codes each report with modified SNOP code.

Completes all work during shift without sacrificing the quality of care..

Handles all inquiries for pathology reports from physicians, etc. within the limits of confidentiality laws.

Maintains a file of breast biopsies for follow-up mammograms by Radiologists.

Keeps accurate records on all consults sent out and received.

Writes letters and sends out consult cases, packages blocks and slides.

Types addendum reports, distributes reports and bills for consultation.

Maintains monthly record of all outstanding consultations and follow-up
consultation cases.
Maintains monthly record of consults cases by pathologist and physician.

Calls various consultants for late reports.

Maintains a file of examples/directions of consults for relief transcriptionist.

Keeps a record of tissues for Tissue and Transfusion Committee.

Performs routine secretarial duties as required or as time permits

Performs special assignments as requested.

Performs duties in an independent manner, with minimal supervision required.
The above statements reflect the general duties considered necessary to describe the
principal functions of the job as described and shall not be considered a detailed
description of all work requirements that may be inherent in the position.
Must be able to utilize a medical dictation system and hospital computer system to transcribe dictations.
Must be able to review and edit transcribed reports or dictated materials for spelling, grammar, clarity, consistency and proper medical terminology.
Must be able to answer inquiries concerning the progress of medical cases, within the limits of confidentiality laws.
Must be able to perform data retrieval in the laboratory computer system.
Must be able to type at least fifty (50) words per minute
Must have legible handwriting
Must complete an on-the-job training of the laboratory information system.
Two years of experience performing medical transcription work
Must have excellent communication skills
Must have extensive knowledge of medical terminology with excellent spelling skills
Must have knowledge and experience of word processing on personal computer systems.
Must have excellent secretarial and clerical skills
Days Shift. 40 hours a week 8:00am - 4:30pm
Requisition ID: 2020-6803
Street: 1100 Reid Parkway