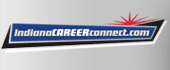 Job Information
Reid Health

Medical Assistant

in

Richmond

,

Indiana
This position assists with patient care, vaccine administration, respiratory fit testing, maintaining employee health records, and secretarial relief. This individual works hand- in- hand with the provider(s) and Occupational Medicine staff to achieve quality outcomes for the patients and Reid employees.
Prepares exam rooms for patient use by cleaning the rooms between patients and ensuring that each room is stocked with the appropriate supplies. Prepares procedure trays as necessary.

Triages phone calls.

Escorts patients to exam rooms and check vital signs as needed. Interviews patients to assess needs. Records reason(s) for visit, current medications and take temperature if necessary. Instructs patients on how to prepare for physician's examination. Completes routine forms as appropriate (return to work, Worker's Comp forms, etc.) Ensures chart documentation is completed in a timely manner and in accordance with practice policy and procedure.

Assists with patient procedures such as suture removal, wound cleaning and dressing, crutch fitting, and sling/splint application. Also administers injections, immunizations, vision tests, and respirator fit tests.

Assists with obtaining authorization from Worker's Comp adjusters for offsite diagnostic tests and referrals to other providers. Records procedures ordered and tracks results.

Performs front office duties and other duties as required.

Performs all duties respectful of confidentiality and safety of all patients, employees and providers.

Must be committed to Patient Satisfaction and Patient Safety.

Assures that day to day patient care proceeds in an efficient, safe manner.

Routinely meets the culture of EVERY PATIENT EVERY TIME in regards to the patient experience by utilizing AIDET & CARE principles and making that connection with his/her patients

Assists with respirator fit testing

Assists with annual flu vaccine administration and documentation

Assists with employee illness and exposure tracking

Assists with maintaining accurate employee health records
Education Required: Graduate of an approved school of Medical Assisting
Education Preferred: Associates Degree
Experience Required: None
Experience Preferred: One year experience in a medical practice
BLS certified
Day shift. 40 hours weekly. 7:30a-4:00p.
Requisition ID: 2020-6565
Street: 1100 Reid Parkway
Schedule Details: Day shift. 40 hours weekly. 7:30a-4:00p.