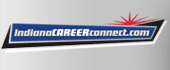 Job Information
Reid Health

Massage Therapist

in

Richmond

,

Indiana
The role of the Massage Therapist is to integrate bodywork in the form of massage therapy as an adjunct healing modality. Each therapist will report to the supervisor serving Health Promotion and Participate in interdisciplinary program planning for the Health Promotion/ Massage Therapy department. Depending on the needs of the clients or patients a therapist may be required to work in a variety of settings and hours.
A therapist must be able to maintain confidentiality according to the ethical standards of Reid Health.

Functions as a health promotion team member in the client evaluation and treatment process, when appropriate or requested.

Demonstrates a willingness to actively participate in answering questions or offering ideas/alternatives for care when approached by other staff members.

Councils clients to seek proper medical attention when appropriate.

Demonstrates willingness to present educational offering materials to others as requested.

Facilitates the healing process of the client through various forms of massage therapy.

Able to take subjective history and interpret medical history for appropriate massage.

Displays competency in a variety of massage techniques appropriate for the client.

Displays a willingness to learn new treatment techniques and methods.

Demonstrates critical thinking skills in problem analysis and choosing alternative solutions to customer care problems.

Able to identify precautions and contraindications to treatment.

Keeps informed of local, state, and federal regulations affecting respective practice. Communicates changes with the supervisor serving Health Promotion.

Actively participates in department educational opportunities including community service and education projects. Maintains own education record as instructed. Secures appropriate approval for education days and dollars.

Maintains all patient related documents in accordance with department policies and procedures.

Provides mentorship to co-workers and others as needed by demonstrating:

willingness to actively participate in providing consultation in areas of strength.

willingness to actively participate in assisting with education of students, volunteers, and shadowing.

willingness to actively participate in allowing others to observe care/interaction (as appropriate).

willingness to actively participate in the provision of in-services.
Education: Graduate from a school of massage.
Licensure: Valid Massage Therapy license in the State of Indiana.
Certifications: Certified Prenatal/Perinatal Massage
CPR Certified
This position is for Connersville Reid HealthWorks Fitness Massage. Varied hours. 5 days per week. Work one Saturday every 4 weeks with the Monday before off. Work at least one evening until 8:30 PM.
Requisition ID: 2021-7777
Street: 1100 Reid Parkway