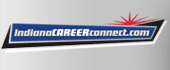 Job Information
Reid Health

LPN-RHPA

in

Richmond

,

Indiana
This is a full time Cardiology Triage Nurse for the Call Center. Under the direction of the Physician, Practice Manager and Clinical Supervisor, the Licensed Practical Nurse is the first point of contact for a patient who phones the office. This position assists the practice with telephone triage and this individual works hand- in- hand with the Provider to achieve quality outcomes for the patient.
Receives and Triages patient phone calls.

Provides patient education appropriate to patient diagnosis and quality standards.

Performs all duties respectful of confidentiality and safety of all patients, employees and Physicians.

Phones pharmacies to authorize prescriptions.

Contacts nursing homes regarding patient orders

Contacts Hospital and outside sources regarding lab results, x-ray results and ER reports.

Completes routine forms as appropriate (school physical, immunization records, etc.). Ensures chart documentation is completed in a timely manner and in accordance with practice policy and procedure.

As Needed:

Escorts patients to exam rooms and check vital signs as needed. Interviews patients to assess needs.

Prepares exam rooms for patient use. Prepares procedure trays as necessary.

Assists Physician with patient procedures.

Performs lab tests in accordance with needs of patient and as directed by the Physician/Practice Manager.

Tracks offsite diagnostic tests and results.

Facilitates referrals to other physicians.
Experience Preferred:Previous experience in medical office or health care setting preferred.
Licensure: Licensure in the State of Indiana as a Licensed Practical Nurse.
Certifications: Must maintain competence in BLS after initial training.
Day Shift. 40 hours weekly. 8:00a-5:00p.
Requisition ID: 2021-7712
Street: 1751 Chester Rd