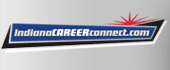 Job Information
Reid Health

Discharge Planner

in

Richmond

,

Indiana
This unit is unique in that it treats patients with psychiatric and medical conditions. This unit specializes in psychiatric assessments, treatment and training on therapeutic interventions, case management and resource linkage for patients. The pace of this unit is fast and the team works closely together. The Discharge Planner coordinates patient transition along the healthcare continuum through assessments, referrals and interdisciplinary planning. Coordinates the post-hospitalization services as outlined in the patient's transition plan. The Discharge Planner provides the necessary focus on the patient's psycho-social, financial, and transition needs in order to promote optimal outcomes including reducing related and unplanned rehospitilization. Refers patients to appropriate community services and resources. Alerts members of the interdisciplinary team to psycho-social and financial issues risk factors. The Discharge Planner applies the use of data in his/her practice; identifying where to focus efforts, the measurement of progress towards identified outcomes, and as an educational tool. This individual possesses excellent interpersonal, negotiation, and influence skills and works to effect positive practice changes that lead to improved value in patient care delivery.
Works collaboratively with the Case Manager and interdisciplinary team to identify and establish patient transition plans, and coordinates a timely safe patient discharge/transfer.

Coordinates post-hospitalization services for patients as identified by the interdisciplinary team.

Understands the patient's planned course of treatment to the degree necessary in order to anticipate "transition readiness" and coordinate a timely discharge/transfer.

Start referrals timely so payer authorization process can begin early to avoid delays, as applicable.

Collaborates with the patient/ family in the selection and making of post-hospitalization care arrangements; Offers patients a choice of vendors;. Discloses which vendors have a financial relationship with the hospital; Documents both; Follows Transition Management Policy

Keeps the patient/ family, Case Manager, and healthcare team well informed.

Communicates the relevant information to the agency/facility that will assume responsibility for continuing care after the patient's release and documents as such.

Documents all transition coordination activity and interventions in medical record.

Makes referrals to other department services as applicable to the patient's needs in order to expedite a safe and timely discharge.

Trends, analyzes, and reports outcomes, clinical process and variance data to appropriate audiences.

Participates in process and outcome improvement activities and helps facilitate approved practice changes.

For assigned population attends appropriate physician and Nurse leader meetings to report on trends, outcomes and statistics. Receives and acts on feedback from physicians and nursing management related to Discharge Planning.

Participates in all appropriate and/or required hospital-wide progress, activities and efforts.
Education Required: Minimum of a Bachelor degree in Social Work or an equivalent field, Masters preferred.
Experience Required: Minimum of one year experience in a health care setting as a Social Worker or an equivalent field, 3-5 years preferred
Experience Preferred: Knowledgeable of HFAP standards, government and private insurance benefits, e.g. Medicaid, Medicare, DRGs, managed care and working knowledge of clinical review guidelines
Day shift. 40 hours weekly. 8:00a - 5:00p.
Requisition ID: 2020-6788
Street: 1100 Reid Pkwy