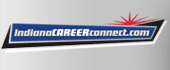 Job Information
Reid Health

Customer Care Representative

in

Richmond

,

Indiana
Exemplifies C.A.R.E. principles in all interactions. Responsible for creating a welcoming environment for visitors and customers. Assist customers with wayfinding and other organizational related needs. Answers telephone and unit intercom system with enthusiasm and demonstrating Reid's values.
Accurately performs all related computer functions.

Answers telephone calls and unit intercom notifications. Ensures call lights do not exceed 1-minute response time by monitoring the call light monitor

Welcomes all visitors to department with a warm welcome and smile.

Assist customers with wayfinding and other related needs.

Monitors nourishment rooms for adequate supplies with items for our patients and families.

Manages the "unit email address" accordingly.

Assists patient's with communication to their families either through telephone, ipad, or other resources provided by Reid.

Tidy's nurses' stations to always have the appearance of cleanliness.

Assists in other duties as assigned by Nursing Support Manager.

Contacts the Emergency Department at the transferring hospital to obtain information on the patient if not found in our system.

Call other transferring hospitals with bed assignment.

Maintains a strong relationship and resource to the switchboard so they can always connect callers to the unit in a timely manner.
Experience Required: Proficient in use of business machines including knowledge of computers.
Night shift. 36 hours weekly. 7:00p - 7:30a.
Requisition ID: 2020-6824
Street: 1100 Reid Pkwy