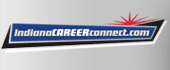 Job Information
Reid Health

Chaplain

in

Richmond

,

Indiana
The Reid Chaplain provides spiritual care and bereavement support to patients and families of Reid Health.
Provides chaplaincy care to all Reid patients and families consistent with hospital and departmental policy and procedures; including spiritual assessment of new patients.

Provides spiritual care and support to Reid staff as needed.

Accurately record and document all data pertinent to spiritual care as required to meet health care certifications and related laws.

Completes spiritual assessments of Inpatient patients and families, in consultation with clinical caregivers. Identifies risk factors and gives appropriate intervention.

Provides chaplaincy care to the organization in ways consistent with Reid's mission.

Interrelates with all service lines with particular emphasis on Emergency Department and Inpatients.

Communicate directly with patients and families via telephone and in person in an inpatient setting.

Demonstrates knowledge of principles of growth and development over the life span of the patient and identifies age specific needs when providing spiritual care.

May work flexible hours as approved by the Director over Spiritual Services. Available for Call-in responsibilities after hours during rotation.

Maintains positive working relationship with area clergy.

May assist with spiritual care need for In-patient hospice.
Education Required: Bachelor's Degree in the field of Ministry
Education Preferred: Masters of Divinity or Ministry from accredited seminary preferred. Will strongly consider any combination of relevant experience and education. Certification by Spiritual Care Association or related professional organization preferred.
Experience Required: Minimum of three years' experience with spiritual care, interpersonal relations and family dynamics.
Experience Preferred: Experience within the health care delivery system is desirable. Knowledge and ability to act as a resource person to other staff members for consultation in matters pertaining to spiritual care, health care issues and bereavement issues. Computer literacy required including Microsoft Office applications (Word, Excel, Outlook, PowerPoint). Excellent written and oral command of the English language with public speaking. Must be well organized and able to work independently and creatively.
On Call Every Third Week for 7 days.
Requisition ID: 2020-6322
Street: 1100 Reid Parkway