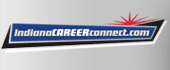 Job Information
Franciscan Health

MRI Technologist

in

Rensselaer

,

Indiana
MRI Technologist
Radiology and Imaging
Franciscan Health
1104 E Grace Street Rensselaer, IN 47978
Days
PRN (As Needed); 0.00/week
Associates Required
WHAT WE NEED
Excellent caretakers who love technology
WHO WE ARE LOOKING FOR
When people need an MRI their first thought is likely of the machine itself. It's an impressive machine but it only works as well as the person running it. An MRI procedure is successful when the MRI technologist can appropriately screen patients, pleasantly prepare them for the exam, and competently handle the hands-on care needed. Even with all the technology in the world, good health care comes down to the person administering care.
Do you have experience working in radiology and with MRI procedures? Are you good at working with patients and putting them at ease? Can you accurately follow procedures? If so, we have a special place to put your skills to work.
WHAT YOU WILL DO
Screen patients for any metal prior to all MRI procedures in order to assure the patient's safety.

Consult with radiologists and referring physician prior to the patient's procedure in order to assure exams are appropriately tailored to the patient's needs.

Properly position the patient on the scan table utilizing the appropriate coil and complete the procedure utilizing established protocols in order to provide a high quality diagnostic procedure.

Document the patient's clinical history, prepare the MRI folder, and accurately log every exam, including scanning parameters, in order to provide clinical correlation of exams ordered and accurate patient records.

Perform venipuncture, utilizing universal precautions and OSHA guidelines, in order to administer contrast materials.
WHAT IT TAKES TO SUCCEED
Provide excellent patient care and patient services in order to assure patient satisfaction.

Perform all established MRI procedures at a technical level in order to provide diagnostic MRI procedure for radiologist reporting.

Thoroughly explain the procedure to the patient in order to gain the patient's cooperation and provide a timely high quality procedure.

Ensure the safe and proper working condition of all MRI equipment and accessory items and utilize the equipment according to the manufacturer's established guidelines in order to assure exams are completed in a timely manner and equipment is utilized appropriately.

Keep abreast of current and new procedural techniques in order to provide self-development and competent staff.
WHAT WE'RE LOOKING FOR
0-1 Years Experience
License(s): ARRT-MR; ARRT-R; Diagnostic X-Ray Machine Operator
Certification(s): Basic Life Support Program
Travel: Never or Rarely
EQUAL OPPORTUNITY EMPLOYER
It is the policy of Franciscan Alliance to provide equal employment to its employees and qualified applicants for employment as otherwise required by an applicable local, state or Federal law.
Franciscan Alliance reserves a Right of Conscience objection in the event local, state or Federal ordinances that violate its values and the free exercise of its religious rights.
Franciscan Alliance is committed to equal employment opportunity.
IMAGING SERVICES ​​​​
Rensselaer, IN, US, 47978
PRN (As Needed)
Never or Rarely
employmentType: PRN (As Needed)
Days
Rensselaer
IN
47978
1104 E Grace Street