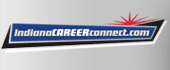 Job Information
Holy Cross Village at Notre Dame

Certified Nurse Assistant (CNA) - Evening Shift

in

Notre Dame

,

Indiana
Certified Nursing Assistant (CNA) - Evening Shift
Holy Cross Village
Notre Dame, IN
JOB DESCRIPTION:
This position requires that you provide assistance/total care of Activities of daily living for all health center residents, and assistance with the residents. It is also imperative that all the correct charting be done on a daily basis. You will be responsible to assist in maintaining residents in a way that allows the resident to maintain or improve physical/mental condition. It is also important that you adhere to the policies/procedures of the Franciscan communities.
DUTIES AND RESPONSIBILITIES:
Provide Assistance/Total Care with the Activities of Daily Living

Provide daily hygiene measures including assisting with bathing, oral hygiene, skin care, hair and nail care, as assigned and as requires.

Change bed linens every week and as needed.

Assist/Total Care with dressing and undressing residents as needed.

Assist/Total Care dining service during meal times.

Assist/Total Care in feeding and providing oral fluids to residents.

Answer resident lights promptly.

Assist Residents in Preventive, Therapeutic, and Restorative Nursing Procedures

Take and record vital signs and weights.

Turns and repositions residents who require assistance every two hours.

Transports residents using wheelchair, walkers, lifts and other assistive devices.

Perform range of joint motion exercises daily as needed.

Assist residents to ambulate, or use assistive devices.

Assist the resident in bowel and bladder elimination activities and retraining programs, and peri care as needed.

Adhere to Safety and Infection Control Policies and Procedures

Maintain good personal hygiene and adhere to uniform requirements.

Practice universal precautions.

Perform cleaning of resident bedside unit, care equipment, and utility rooms.

Provides for the safety of the resident using safety devices identified on the assignment sheet.

Report personal illness of skin lesions.

Participates in orientation training and twelve hours of inservice programs annually.

Report defective equipment or other potential safety hazards promptly.

Adheres to Nursing Department policies and procedures.

Communicate Effectively Orally and In Writing.

Report physical or behavioral changes in the resident, accidents/incidents immediately.

Document resident nutrition and fluid intake and outputs.

Document daily on community forms.

Clarify questions regarding assignments with Licensed Nurse and/or QMA.

Maintain and safeguard entrusted confidential information.

Control angry feelings.

Be flexible, receptive and adaptive to change.

Maintain Resident Unit and Nursing Work Areas in Clean, Orderly, and Safe Manner

Use only approved items.

Replace furniture to proper safe location.

Handle equipment and supplies to avoid wastage or breakage.

Use time efficiently and effectively.

Promote Positive Public Relations for the Community

Display courteous, cooperative, helpful manner with residents, visitors and other associates.

Use proper telephone etiquette.

Represent the community in a positive manner.

Perform Other Tasks as Required

Assist other personnel when assignment completed.

Knows and follows existing lines of communication and authority.

Assignments/tasks designated by Charge Nurse or Director of Nursing.

Assures that resident rights are maintained at all times, reporting suspected deviations to immediate supervisor.
QUALIFICATIONS:
Must have satisfied the requirements of the state of Indiana and successfully completed a C.N.A. Certification.
High-school diploma or equivalent required.
General knowledge of long term care, care of the elderly
EEO Employer