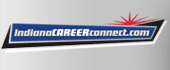 Job Information
Holy Cross Village at Notre Dame

Activity / Life Enrichment Assistant - Part Time

in

Notre Dame

,

Indiana
Activity / Life Enrichment Assistant
Holy Cross Village
Notre Dame, IN
Holy Cross Village at Notre Dame
This is a one of a kind community filled with kindred spirits and beauty at every turn! We provide a comprehensive selection of senior housing options supported by a full-continuum of on-site healthcare. Our stellar leadership team additionally stays focused on the needs of our associates. With our new wage scale, many associate appreciation events and holiday gifts, we value our associates and strive to create a great work/life balance environment.
5-Star Quality Community

Voted "Happiest Place to Work" in 2018 by South Bend Tribune

Lowest Staff to Resident ratios in St. Joseph County
Under the direction of the Life Enrichment Coordinator, the Life Enrichment Assistant is responsible for assisting in the development and coordination of activity programs for the community that reflects the varied interests of the residents and provides them with meaningful and life enriching activities. The Life Enrichment Assistant will assist in developing programs that encompass all facets of an individual's being: physical, social, intellectual, artistic and spiritual (that includes activities in and outside the community). This position may also be responsible for the training of volunteers and the cultivation of staff involvement in activities.
Below is a partial list of job responsibilities
Develop and implement with the activities coordinator a comprehensive activities program to help meet the physical, social, intellectual, artistic, and spiritual needs of the residents.

Cultivate community resources and entertainers to schedule various activities including special events.

Assist in creating monthly, daily activity calendar that reflect the varied interest of the residents and provides them with dates, time and location of programs.

Conduct and oversee activities, encouraging resident involvement to attend programs of interest.

Coordinate and host special events, including holiday events. Decorate community according to current holiday or event.

Assist in providing a forum for residents to meet monthly and share their ideas, thoughts, concerns regarding the services provided at the community.

Maintain an adequate supply of supplies for regular activities, keeping within budgetary guidelines.

Cultivate opportunities for residents to engage in various community events.

Encourages residents to participate in programs with an upbeat, helpful and positive attitude.

Leads and/or assists with group or one to one activity program.

Supervises volunteers as neeed. Coordinates duties as needed to support the Life Enrichment Coordinator?s efforts.

Maintains an up to date daily attendance/participation record for residents.

Coordinate resident activities with staff, volunteers and residents.

Assist in planning, distributing, and posting current monthly activity calendar and notices.

Performs other duties as assigned by the Life Enrichment Coordinator, Life Enrichment Director and Administrator.

With the support of the Life Enrichment Team, plan, organize and implement off campus outings. This may include occassional driving of a company vehicle.
Position Qualifications:
High school diploma or equivalent

One or two years of post-secondary education in a relevant field preferred

At least one year of experience in Activities preferred

Must have a valid drivers license

Genuine concern for and ability to work with the elderly

Ability to manage and prioritize assigned tasks

Possess sufficient communications and language (orally and written) skills to perform job duties and communicate with residents, other staff, family member, etc.
This position averages 24 hours per week and may include an occassional evening and weekend shift.
Company-provided Benefits:
10% Discount at Notre Dame bookstore

Tuition Assistance for Continuing Education

Generous Paid Time Off Program w/Cash-Out Program

Holiday Pay and Time Off

Personal Leave of Absence Program
EEO Workplace Provider
Come and Join our Winning Team! We welcome all applicants!